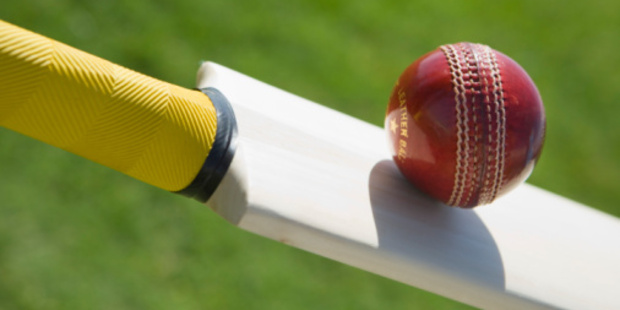 There is little between Sangha (Raavi), Mount Maunganui and Katikati at the top of the standings, with just a few points separating the three teams chasing the WBOPCA Reserve Grade championship.
With just two rounds remaining before the holiday season break, the three contenders will all be desperate to finish the first half of the season in good shape.
Competition leader Sangha (Raavi) square off with the Sangha 2nd XI at Ferguson Park. The competition leaders have some big hitting batsmen in their side. However, Sangha (Anna) struck good form last weekend posting over 200 runs, when they beat Tauranga Boys' College.
Mount Maunganui should bounce back after their second loss of the season to Katikati, when they face cellar dwellers Te Puke at Blake Park. The formbook would also suggest that Katikati should comfortably beat Cadets, with Greerton seeking to cement fourth place against Tauranga Boys' College.
Former B Grade champions Wanderers who sit alone at the top of the standings, could have a good shootout with Cadets, with the encounter likely to be a hard-fought battle. The match-up between defending B Grade titleholders Grasshoppers and Katikati who sit in second place in the standing could produce a run fest, while Mount Masters meet Albion at Ferguson Park.
WBOPCA Draws, December 7
Reserve Grade: Mount Maunganui v Te Puke, Blake1; Cadets v Katikati, Tauranga Domain; Sangha (Raavi) v Sangha (Anna), Ferguson3; Greerton v Tauranga Boys' College, Pemberton Park.
Points: Sangha (Raavi) 133, Mount Maunganui 132, Katikati 128, Greerton 118, Cadets 75, Sangha (Anna) 72, Tauranga Boys' College 68, Te Puke 66.
B Grade: Mount Masters v Albion, Blake3; Wanderers v Cadets, Ferguson1; Grasshoppers v Katikati, Ferguson3; Greerton the bye.
Points: Wanderers 80, Katikati 70, Grasshoppers 40, Cadets 40, Mount Masters 30, Greerton 20, Albion 20.