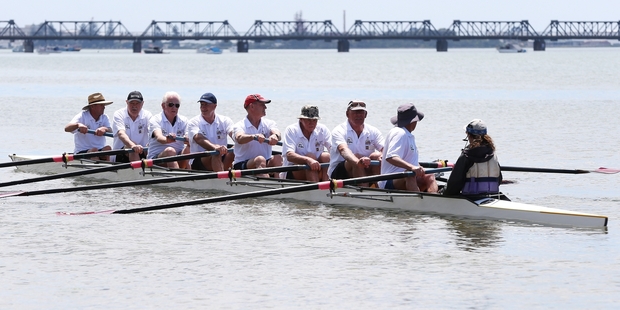 Tauranga Rowing Club old boys had a ball on the water on Sunday before praising the sport for instilling valuable life lessons.
"It is a wonderful experience to get together after more than 45 years. We're all still relatively fit and on this planet, so it's good," said John Clark, who represented New Zealand in the coxed four at the 1972 Munich Olympics.
"It's really good the camaraderie you get in rowing - this goes back more than 40 years."
The group, including keen supporters, meets every few months to catch up for a drink, but decided a row down memory lane would be a fitting way to celebrate their lasting bond.
"That was as close as possible to the junior eight that we rowed together in 1964," said Clark, who proved form and class can both be permanent thanks to a daily 10km mountain bike ride.
He agreed the impressive group was testament to the effect rowing can have on developing well-rounded individuals.