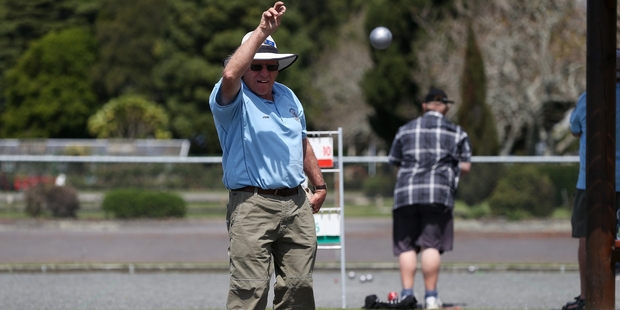 Question: What does the Isle of Man motorcycle race and petanque have in common?
Answer: Tauranga Bay of Plenty Petanque Association president and former dare devil motorcycle racer John Hudson.
Hudson, who raced motorcycles for years before his retirement, unites the two disparate pursuits with his unbridled enthusiasm for competition.
"I retired about two years ago because you can't race bikes on a pension," Hudson said.
"It's just not possible - it cost me about $1000 per meeting so it does get a bit expensive."
To hear him tell it, the two sports are basically bedfellows.
"It's incredible, if you are into racing motorcycles the Isle of Man is the place you have to go at least once. It's scary but it is the greatest race.
"After retirement, golf didn't do anything for us; both my partner and I tried it. But petanque is really competitive and you can be absolutely mentally drained by the end of a day.
"We only came to it about a couple of years ago but I wish I had found it a bit earlier.
"It's a wonderful game. You can play at home in the back yard or at the beach and have just as much fun - especially if you've got a glass of wine in your left hand."
During a break in play at Sunday's nationals, Hudson said the lack of barriers preventing people from giving the sport a go is seen as a key driver in growing numbers in the sport.
A plan to approach French teachers at schools is seen as a way to lower the club's average age of between 75-80.
Annual fees cost $25, and with a move to Club Mount Maunganui planned to make way for development on the site at the Cliff Rd Reserve, the future of the game seems secure.
"They want to put the museum up here, but whether that happens in 18 months or 18 years is anybody's guess."
Tauranga competitors accounted for almost one-fifth of the 38 competitors drawn from around the country, meaning the city will be well represented in the next national rankings.