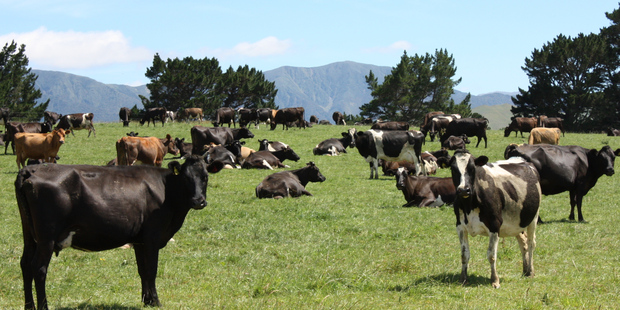 For many farmers the 2013/14 season will be remembered fondly. For dairy farmers, high prices combined with favourable weather conditions in many parts of the country have given incomes a big boost.
Other farmers have also enjoyed an improvement in farm gate prices (albeit not quite to the same extent). More broadly, the New Zealand economy is also enjoying a sweet spot. However, we don't think such favourable conditions will persist in either case. Judging by recent behaviour this appears to be a view many farmers share.
The New Zealand economy is hitting its straps with strong growth driven by high commodity export prices, the Canterbury rebuild, buoyant consumer spending and surging business investment.
However, we doubt we will see the pace of growth achieved over the first half of 2014 sustained much longer. Many of the drivers of the current upturn are largely a temporary phenomenon.
This year rising interest rates are set to slow the housing market and with it consumer spending, the high exchange rate remains a drag on the export sector, dairy prices have fallen and, although we haven't yet hit the peak, the pace of acceleration in the Canterbury rebuild has slowed. All this is likely to see the quarterly pace of growth in the New Zealand economy moderate from about 1 per cent a quarter currently to 0.7-0.8 per cent a quarter by next year.
While it can sometimes be difficult for businesses and households alike to balance current conditions with keeping one eye on the horizon, farmers appear to be taking a sensibly conservative approach to recent strength.
The Reserve Bank, in its recent Financial Stability Report (a bi-annual publication where the Bank comments on the health of the New Zealand financial system) looked at debt levels in the agricultural sector, and dairy sector more specifically, in some detail.
The dairy sector is an area the Bank watches particularly closely for a number of reasons. Firstly, it carries the bulk of agricultural debt -- around 65 per cent of all agricultural debt is in the dairy sector. And secondly, dairy debt is relatively concentrated.
The RBNZ reports that 50 per cent of all dairy debt is held by around 10 per cent of farmers. Consequently, if dairy farmers were hit by some kind of adverse event (be that weather, a sharp rise in interest rates or a plunging milk prices) which made it difficult for them to service their debt, it could have consequences not just for individual farmers but for New Zealand as a whole -- which is when the Reserve Bank starts to worry.
The good news is that for now, the Reserve Bank seems reasonably pleased with the relatively cautious attitude of farmers to the recent big jump in incomes. Farm turnover has picked up noticeably, climbing 27 per cent in the year to April 2014, and there has been upward pressure on prices.
There has also been a pickup in investment on farm. Yet despite all this, growth in farm debt has slowed. Instead of capitalising higher incomes into higher land prices, many farmers are opting to use the additional cash flow this season to reduce debt.
The recent 20 per cent-plus fall in international dairy prices and expectations of a substantially lower 2014/15 dairy payout makes this look like a sensible attitude.
Elsewhere in the economy it's the likely prospect of rising interest rates which should be factored into firms' and households' decisions. The Reserve Bank has now raised the OCR by half a percentage point since kicking off its tightening cycle in March, and we think it has some way to go yet.
Three more 25 basis-point rate rises are likely this year, with the tightening cycle not expected to peak until late 2016, when the OCR reaches 5.25 per cent. This could see floating mortgage rates getting close to 8 per cent.