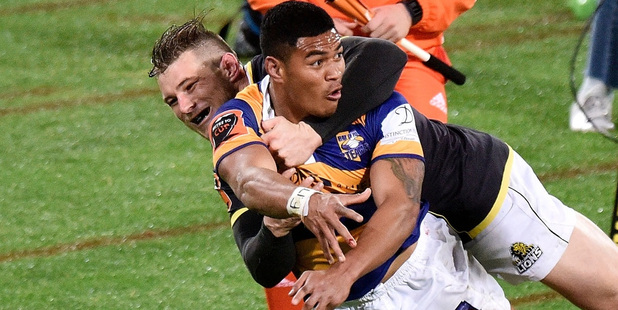 The Steamers continue their journey south for their midweek fixture against Southland tomorrow night from 7.35pm in Invercargill.

Steamers coaching management Clayton McMillan, Rodney Gibbs and David Hill have named a strong experienced side to take on the Southland Stags at Rugby Park.

Aidan Ross, Liam Polwart and Pingi Tala'apitaga make up the front row with Troy Callander joined by Culum Retallick as the starting locking combination, with Shahn Eru moving to the number 19 jersey.
Jesse Parete starts at six, with Henry Stowers returning to the bench. Hugh Blake and Joe Tupe once again start at seven and eight.

Ruki Tipuna and Kelly Haimona will form the starting nine/10 combination, with Te Aihe Toma and Dan Hollinshead looking to make an impact off the bench.
Second-five Terrence Hepetema is joined by Teddy Stanaway at centre. To complete an explosive back line, wingers Regan Ware and Monty Ioane remain unchanged along with fullback Isaac Te Aute.

The Bay of Plenty team is:

1. Aidan Ross
2. Liam Polwart
3. Pingi Tala'apitaga
4.
Troy Callander
5. Culum Retallick ©
6. Jesse Parete
7. Hugh Blake
8. Joe Tupe
9. Ruki Tipuna
10. Kelly Haimona
11. Regan Ware
12. Terrence Hepetema
13. Teddy Stanaway
14. Monty Ioane
15. Isaac Te Aute

Reserves:
16. Joseph Royal
17. Solomona Sakalia
18. Siegfried Fisi'ihoi
19. Shahn Eru
20. Henry Stowers
21. Te Aihe Toma
22. Dan Hollinshead
23. Te Rangi Fraser