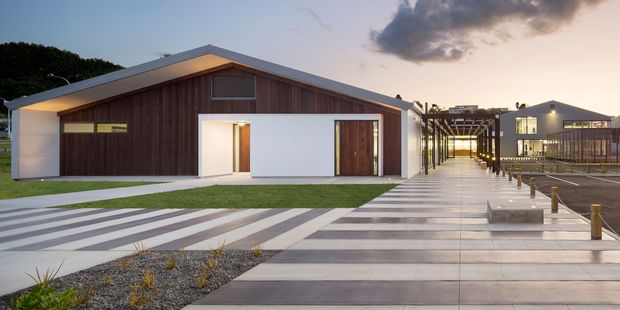 Tauranga buildings have taken out top spots at the Waikato/Bay of Plenty Architecture Awards tonight.
The winners were announced tonight at an awards ceremony at the University of Waikato.
The new head office for Trustpower in Tauranga's CBD received two awards, a commercial architecture award for the base build architects Wingate + Farquhar and an interior award for Warren and Mahoney.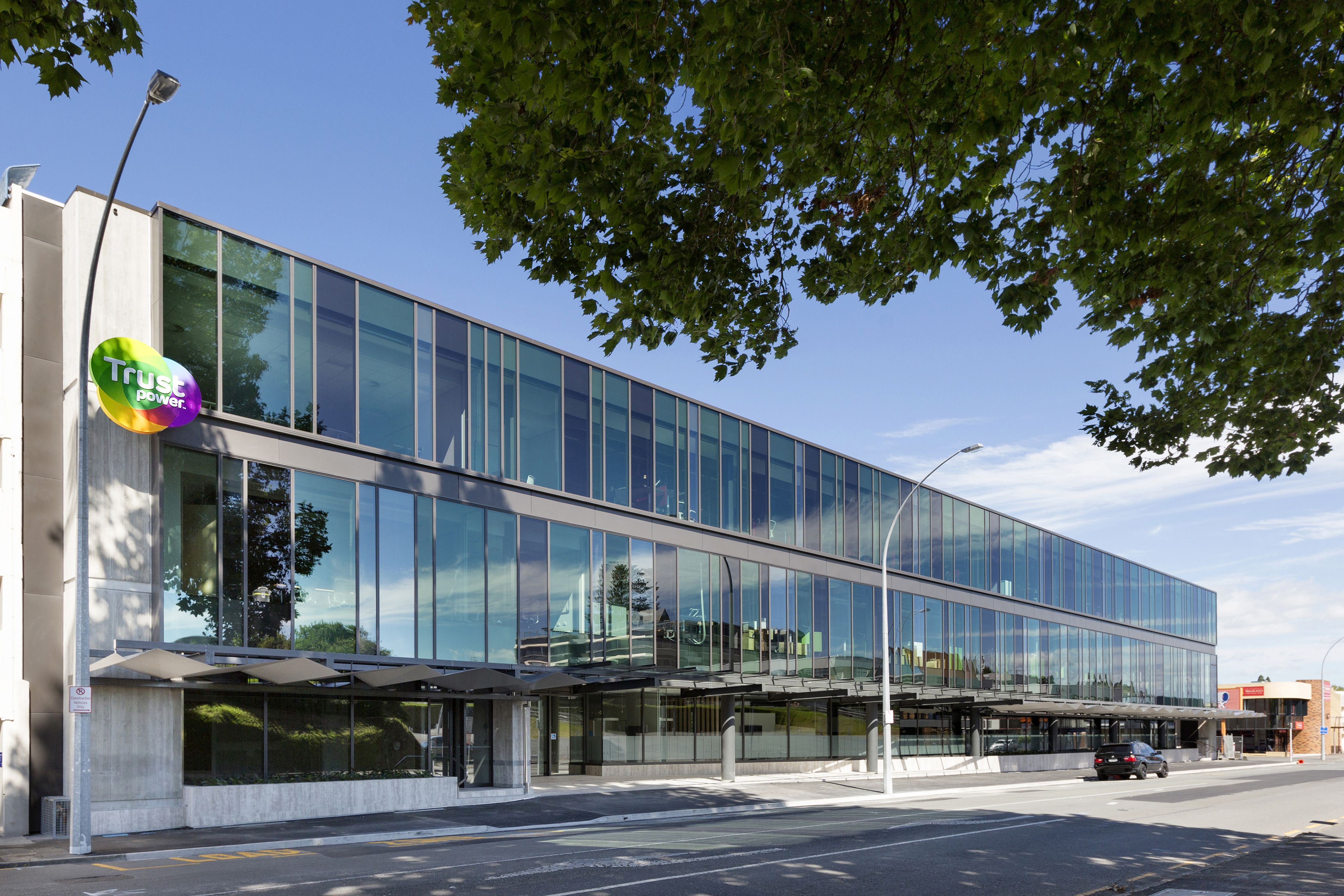 Wingate + Farquhar received a second award for a "skilfully scaled" office, showroom and warehouse for the New Zealand-owned company Sims Distribution Tauriko, and a third for Te Wananga o Aotearoa, Tauranga, a purpose-designed Maori educational facility.
The awards, which set the standard for good architecture in the region, were won by 23 projects across six categories.
New houses, traditionally a very strong category in the Waikato and Bay of Plenty, won the most awards.
Ten houses, many of which are clustered around popular holiday destinations or rural locales in the Coromandel Peninsula and Lake Taupo, were acknowledged for their high quality design.
There was also a very strong showing by buildings in the commercial architecture category, which suggests a confidence in the region for important infrastructural or manufacturing facilities.
Geoff Lentz, the convenor of this year's awards jury, said many of the "wildly imaginative" award-winning residential projects resulted from "inspired collaborations with clients."
"Successful architecture is the product of excellent working relationships," he said.
"If there was an overall theme to this year's winning works, it is that each project - whether house, tertiary education facility or reinvented inner-city office - shows the type of outcome that can be achived by client with vision and a highly skilled architect."
Citation for Te Wananga o Aotearoa by Wingate + Farquhar
This project was specifically designed for a Maori educational facility within a commercial design-and-build development. With a limited budget, the structure successfully provides all the amenities required of a modern learning facility, while small but important design features enhance the overall presentation and attributes of the building.
Citation for Sims Distribution Tauriko by Wingate + Farquhar
This distribution centre has been skilfully scaled by its architect to accommodate an office, showroom and large-format warehouse with features that will enable future expansion. The central atrium not only subtly connects interior spaces, it brings a level of sophistication to them, as light and shadow are cast across timber and concrete. This design-and- build project raises the bar for industrial accommodation in Tauranga.
Citation for Trustpower HQ by Wingate + Farquhar
This new, four-storey office building eloquently refines the urban fabric of Tauranga. On both main street and alleyway elevations, the beautifully handled facade of glass gives a simple elegance to the building's context. With a playful rhythm, colour and light are brought deep into the floor plate by a series of clerestories on each side of the central atrium. The line between base build and fitout is successfully blurred through a seamless collaboration with the fitout design team. Design decisions are deliberate and meticulous at every scale of the project.
Full list of winners
Commercial Architecture:
• Ebbett Audi and Volkswagen Showrooms, Hamilton by Chow:Hill Architects
• FMG Offices, Hamilton by Chow:Hill Architects
• APL Factory, Hamilton by Jasmax
• Te Wananga o Aotearoa, Tauranga by Wingate + Farquhar
• Sims Distribution Tauriko, Tauranga by Wingate + Farquhar
• Trustpower HQ, Tauranga by Wingate + Farquhar
Education:
• Waiariki Institute of Technology Health and Science Building, Rotorua by MOAA Architects and Darryl Church Architecture
Enduring Architecture (conferred upon buildings more than 25 years old that have stood up well to the tests of time)
• Arcus House (1965), Hamilton by Mercer Brown Architects
• St. Stephen's Anglican Church, Tamahere (1972) by Gillman Garry, Clap & Sayers
Housing:
• Screened by Pohutukawa (Stage Two) by Architecture Bureau
• Priest Residence by Brendon Gordon Architecture
• The Bach Bach by Crosson Architects
• Gordonton Residence by Edwards White Architects
• Wharewaka House, Lake Taupo by Fraser Cameron Architects
• Lakeside Bach, Lake Taupo by Fraser Cameron Architects
• K Valley House, near Thames, by Herbst Architects
• Puketui Valley House, near Tairua, by RTA Studio
• Hahei House by Studio 2 Architects
• Pauanui Beach House by Sumich Chaplin
Interior Architecture:
• Louise Feathers' Planning Fitout, Hamilton, by Edwards White Architects
• Talking Tech Fitout, Hamilton, by Edwards White Architects
• Trustpower Head Office, Tauranga, by Warren and Mahoney
Public Architecture:
• Eat Streat, Rotorua, by APR Architects