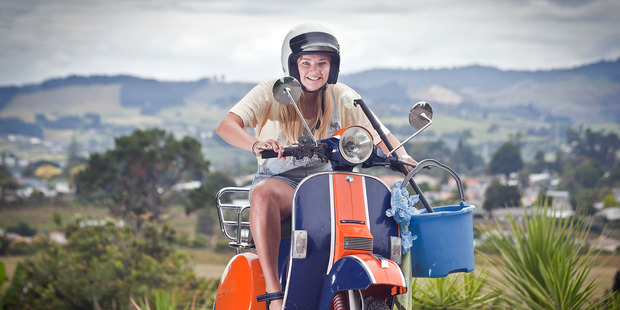 Enterprising young people in the Bay of Plenty are returning from summer holidays with more than memories - some also have extra money, thanks to business ventures. 48 Hours reporter Dawn Picken spoke with Millennials who are spinning passions and hobbies into hard cash.
If your iPhone screen cracks, or you need a new battery, Jaap Couvee can help. The 16-year-old says he services iPhones at bargain prices.
"At shops, they tend to charge quite a lot, maybe $50 just putting in a battery which takes two minutes, whereas I would charge for the cost of the battery - $10 - and put $10 on top of that."
The Mount College student says he started his business about four years ago after his iPod broke. "It was cool to start fixing it and I got a mate to show me how to do it. I thought maybe I can help people out with their phones."
Jaap took a commerce class at school and used his enterprise for an assignment. He advertises on a Facebook page called iPhone and Galaxy repairs (now limited to iPhones).
The page lists prices for screen replacement - including LCD screen - from $80 to $160.
Before and after photos show results - from a spider web of cracks to smooth and new-looking.
Jaap says he repairs around two phones each month, more for enjoyment than money. "You're your own boss. You can charge whatever you like ... if they're good mates, give them a discount ... "
Jaap's dad, Derek Couvee, says his son is learning valuable lessons. "He likes to have the customer happy. If he doesn't think he can do something, he tells them straight away."
Rose McMahon, 15, is also focused on customer service, and she's passionate about photography. She runs a business called Little Miss Rose from her family home at Old Forest School in Pongakawa. Rose has photographed for Zespri, TEDxTauranga, Master Chef and Little Big Markets. Rose says one of her favourite subjects is weddings, and she'll have photographed or videotaped more than 70 by the end of summer.
She tells 48 Hours she works up to 30 hours each week. She combines photography with home schooling.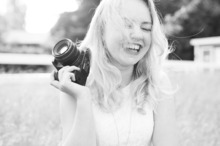 "Running my business covers daily subjects. I do my own accounting and research and English when I'm writing and, of course, art."
Rose says she was recently hired as stills photographer for a movie being shot in Auckland after asking the director if she could visit the set. Mum Su-an says, "Rose is not afraid of rocking up and saying 'Can I have a go?' Sometimes, she's been told no, you're too little, but other times she's had amazing opportunities, and this is just another one."
Rose says her goal is to one day work in Hollywood films as the youngest-ever Director of Photography.
Another budding entrepreneur, Talitha McEwan, started her soap venture aged five to raise money for synchronised swimming competitions. Now, at 10, the Papamoa Primary student maintains a website to promote a line of soaps, candles, lip balms and furniture polish.
She also writes recipes for a kids' blog. Talitha sells her products on Facebook, Trade Me and at local markets, including the Little Big Markets, which she says can be fun and profitable. "I can make as little as $20 or as much as $200 [in one day]."
Otago University student Jamie Constable, 19, says she started a window washing business after hearing about a family friend who made $7000 in one summer. The Bethlehem resident uses her Vespa to get to clients' homes.
Jamie says the biggest challenge is feeling guilty about charging family friends. "I would've offered to do it for free but Mum said I had to put my foot down."
Innovator awards
Young entrepreneurs seeking recognition and even prize money can look to the Young Innovator Awards (YIA) programme.
YIA aims to inspire and engage Western Bay of Plenty secondary students and young professionals in the process of innovative thinking and problem solving to design a product or service.
The annual programme asks young people to come up with a concept for a product or service and recognises their achievements during an awards night, where they can win cash prizes up to $5000.
Te Puke High School principal Alan Liddle, a member of the New Zealand High School Principals' Council, says the YIA programme is an example of how schools are building stronger links with the business community.
"Often students who are creative and innovative may not necessarily have the desire to go down strictly an academic direction. This gives them opportunities to develop a whole area of skills for entrepreneurship." Liddle says many schools also have business studies courses as part of the curriculum. He says they also learn about entrepreneurship while raising money for sports teams, the arts and overseas trips.
www.yia.co.nz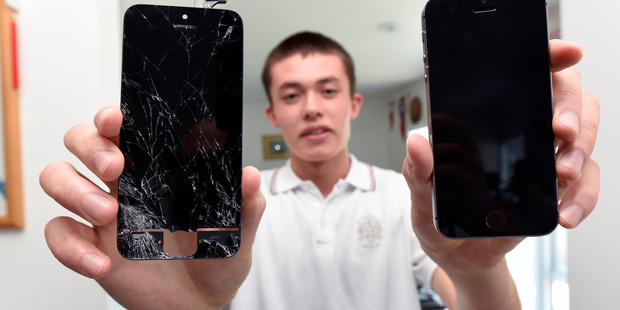 Enterprise Scheme
Lion Foundation YoungEnterprise Scheme
About 150 Year 12 and 13 students from Western Bay of Plenty take part in the Lion Foundation Young Enterprise Scheme, according to Tauranga Chamber of Commerce liaison Emma Harvey. As part of the school curriculum, students start with a business idea and form teams that produce and sell products. Students can gain NCEA credits, and regional winners compete nationally in Wellington in December.
www.youthenterprise.org.nz
Find them online
Search
*'iPhone and Galaxy repair' on Facebook
*Find Talitha's Treasures on Facebook or visit www.talithastreasures.com
*Search Little Miss Rose on Facebook or visit www.rosemcmahon.com