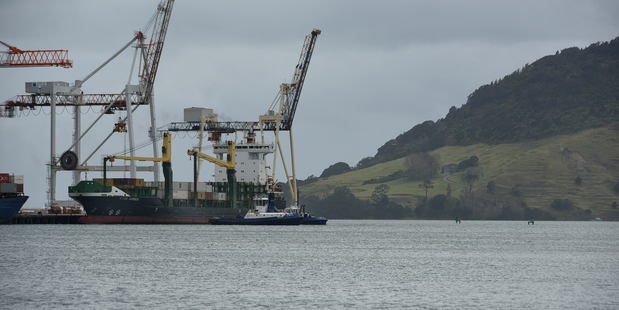 A controversial ship which arrived in Tauranga five days ago will remain in port until at least Sunday after its scheduled departure was changed for the fourth time.
The Vega Auriga was last week banned from Australian ports for three months due to repeated breaches of seafarer welfare and ship maintenance.
It arrived at Port of Tauranga on Sunday morning and a five-hour inspection by Maritime New Zealand turned up 14 problems, 11 of which had to be rectified before it was able to leave.
The ship was scheduled to leave at midday on Tuesday but despite being given the all-clear that morning it remained in port. It was contracted by the Mediterranean Shipping Company but it was off-hired once the containers were unloaded in Tauranga as it was unable to to fulfil its purpose because it could no longer berth in Australia, Mediterranean Shipping Company New Zealand operations manager Mike Hodgins said.
The problems related to maintenance, seaworthiness and crew rest periods, he said.
One of the reasons the ship was banned from Australia was crew pay.
International Transport Workers' Federation inspector Grahame McLaren said the Filipino crew were this week paid their June and July wages although August's pay was still outstanding.
Mr McLaren said the ship's owners were still looking for another charterer. He was unsure why the vessel would be berthed at the port for so long.
"It must be costing them a lot of money to sit alongside the wharf there."
Usually a ship awaiting its next job would anchor at sea or head slowly in the direction of where the crew thought the next cargo would come from, he said.
It is now scheduled to leave at 11pm on Sunday.
Vega Reederei, the German-based company that owns the Vega Auriga, did not respond to questions.
Vega Auriga
*Owner: Hamburg-based Vega-Reederei GmbH & Co.
*Flag: Liberia.
*Gross tonnage: 9981 tonnes.
*Built: 2006.