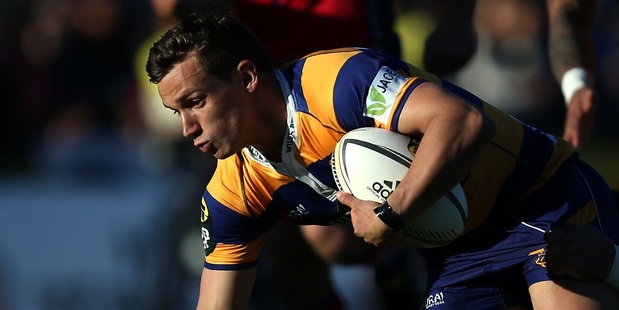 The winless Bay of Plenty Steamers fell to their fourth consecutive defeat in the ITM Cup in Palmerston North tonight.
The 29-27 loss to Manawatu continued the season-long trend of some good periods on attack undone by poor ball protection, conceding too many penalties and leaky defence under sustained pressure.
But a late flurry saw the Steamers score two tries to claim two bonus points and nearly steal the game. They started well but 12 points conceded in the last 10 minutes of the first half turned the game to Manawatu.
The Steamers scored after a slashing break by halfback Jono Kitto set up the opportunity. A classic set piece lineout won by Culum Retallick and smart forward drive, saw prop Siegfried Fisiihoi over for a fine try.
Dan Hollinshead converted well to put the Steamers up 7-3. Winger Tino Nemani sparked another fine attack as the Steamers confidence was clearly lifted by their fine start.
But ruck penalties conceded let Manawatu's Otere Black kick two quick penalties to regain the lead. From the restart, the Steamers put together their best concerted attack of the season, which captain Retallick finished off with a try in the corner.
The Steamers had the lead 12-9 after 30 minutes play but in the final 10 minutes before the break, Manawatu scored two tries as the Steamers fell off tackles. Fullback Nehe Milner-Skudder was a key factor as Manawatu went to halftime leading 21-12.
The game looked all over before prop Mike Kainga and Joe Royal scored late tries to set up an exciting finish.
Manawatu 29 (Nathan Tudreu, Antonio Kirikiri, Newton Tudreu tries; Otere Black con, 4 pens) Bay of Plenty 27 (Siegfried Fisiihoi, Culum Retallick, Mike Kainga, Joe Royal tries; Dan Hollinshead con; Byron McGuigan pen; Te Aihe Toma con)