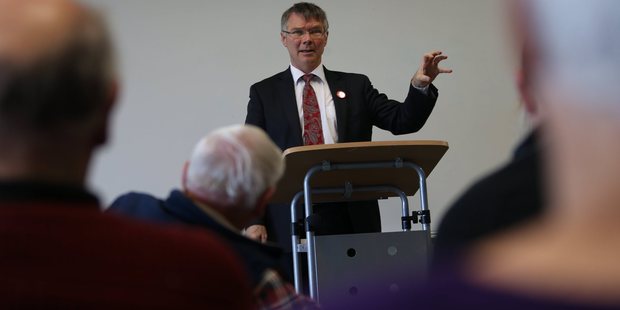 Labour Party's David Parker is in town today and has just begun his first meeting with people in Papamoa.
About 40 people turned up to here the deputy leader speak at Papamoa Community Center.
Mr Parker spoke of his former career as a lawyer, then a businessman, before getting into politics.
It was because of his former professions he had a lot of empathy for people in business, he said.
The meeting was the first of three in the Western Bay today.
From 12pm Mr Parker will hold a public meeting at The Wesley Centre on 13th Ave and from 1.15pm he is expected to have lunch with Labour members and supporters in Red Square in Tauranga's CBD.