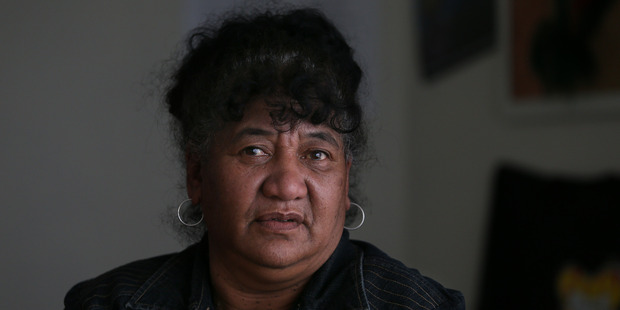 Tauranga social service workers were forced to barricade themselves in their offices to keep safe from a desperate man threatening to smash his way in to see his partner.
Staff at Te Tuinga Whanau Support Services Trust in Greerton were often subject to abuse from those who had reached crisis point, social services manager Piki Russell said.
Staff at the service spoke out yesterday after a man shot two people dead and left another seriously injured at a Work and Income office in Ashburton.
Ms Russell said the news came as no surprise to those who had worked in the industry.
"That is the way of desperation," she said. "It's not surprising, especially when it happened at Work and Income, because of the desperation of people in our community ... People get pushed to their limits ..."
Te Tuinga Whanau Support Services Trust executive director Tommy Wilson said staff would see up to 20 clients a day and were faced with abusive people who had reached breaking point "at least once a week, sometimes twice a day".
"From my point of view it's an indication of where the country is. The gap is getting kind of desperate for a lot of people," he said.
Ms Russell recalled a situation about two weeks ago when a woman in an abusive relationship spotted her partner outside the office and took the opportunity to make her escape.
Ms Russell moved her to safety in a staff member's office before the woman's partner walked in demanding to talk to her. "Her partner came over to us and started threatening all our staff," she said. "He was very much one of those people who had gone through desperate times. He had asked for help but never really been given it. For him he was just at a desperate stage, what with his partner wanting to leave him. He wasn't afraid of going to jail."
Ms Russell called for the building to go into a state of lock-down where staff shut themselves in offices while they called police and tried to calm the situation.
It was not the first time staff had faced a dangerous situation and it would not be the last time, Ms Russell said.
All the staff in the Tauranga office were thinking of those affected by the tragedy in Ashburton, Ms Russell said.
Police last night arrest Russell John Tully who they believe entered the Ashburton Work and Income office just after 10am yesterday.
In March a Tauranga parking warden was praised for his "courageous" actions after he helped restrain a man during a "frenzied attack" at Tauranga's ACC offices.
Te Tuinga Whanau Support Services Trust
• Work and Income issues
• Child Youth and Family advocacy
• Family Court/custody issues
• Advocacy on domestic violence
• IRD/child support
• Housing NZ advocacy
• Budgeting advice
• Youth justice
• Youth mentoring