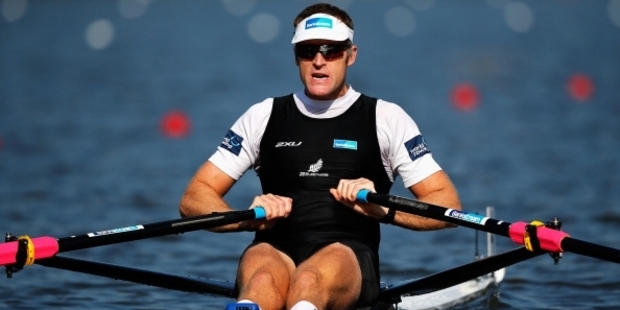 The sun shone on the fourth day of competition with the New Zealand crews back in action at the World Rowing Championships in Amsterdam, the Netherlands.
Three out of four of the New Zealand crews raced themselves into the A/B semifinal rounds.
In the repechages of the women's double sculls, Tauranga's Zoe Stevenson and Fiona Bourke came first, nailing themselves a semifinal spot.
The New Zealand crew required a top two placing to keep their world championship dreams alive and clocked in a time of 7:23.33, with the Russian crew taking the second qualification spot. From the other two repechages, the United States, Ireland, Germany and Ukraine also advanced to the semifinals.
Lithuanian sculler Mindaugaus Griskonis led former Tauranga Boys' College student Mahe Drysdale in the men's single scull quarter-final for the first half of the 2000m race, but just after halfway Drysdale took control.
A top-three finish was required to advance to the semifinal, and Drysdale won by a comfortable margin over the Lithuanian, and French sculler Francesco Cardaioli who was third. Drysdale's winning time was 7:09.68.
The men's lightweight double scull of Alistair Bond and Tauranga's Adam Ling failed to make the A/B semifinals, finishing fourth in 6:41.76, with only the top three crews progressing to the semis. The Swiss double were ahead of the field, with Great Britain taking the second spot, and Austria edged the New Zealanders out for the third and final qualification spot in the second quarter-final. Bond and Ling will contest the C/D semifinals which will decide which crews will race the C and D finals.
In the men's lightweight coxless four, Tauranga's Curtis Rapley was in the front of the boat in heat two of the men's lightweight four as they finished second behind Australia to advance to the semifinals. New Zealand clocked a time of 6:17.96, while Australia crossed the line in 6:15.34. The Danes set the fastest time of the heats in 6:08.26.