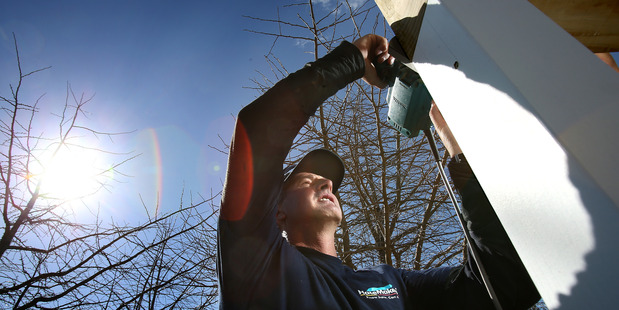 The Bay of Plenty has seen a 13 per cent increase in job listings in the year to July, according to Seek NZ data.
Accounting, engineering and administration and office support were the three sectors to see growth in job listings.
Seek general manager Janet Faulding said the total number of job ads had increased 13 per cent in the year to July in the Bay of Plenty, and 14 per cent from June to July.
Ms Faulding said the Bay had more jobs advertised on the website compared to the New Zealand average demonstrating steady growth in the job scene across the region.
Tradestaff's Central North Island regional manager Geoff Campbell said there had been a marked increase in the number of advertisements for qualified staff across all the trades.
More employers were also willing to offer apprenticeships and take on trainees, particularly in the construction sector which was "really starting to ramp up".
But Mr Campbell said there was still a skills shortage in trades.
In lead-up to Christmas he expected Tradestaff job listings to ramp up even further, particularly with the number of construction projects under way.
Acacia Landscapes and Pool Construction owner Paul Fuller said he had advertised online for an experienced construction leading hand and foreman on August 7.
Mr Fuller, who had been in the industry for 20 years, said 10 people had applied since the listing went up but so far no one fitted the bill. "It is frustrating but I'm prepared to wait until I find the right person," he said.
Qualified builders were being snapped up by bigger companies. Mr Fuller was prepared to train someone if they were a suitable candidate.
Trades and services jobs accounted for the highest number of listings in Tauranga, with 128 listed on Seek NZ and Trade Me as of midday yesterday.
Trade Me head of jobs Peter Osborne said that in the past six to nine months there had been "quite good" growth New Zealand wide and he would expect this to apply in Tauranga as well.
Ian Chitty, managing director of Personnel Resources - Temp Resources, said June and July were normally much quieter periods for job listings but Tauranga's job market had picked up.
Mr Chitty said there was a 20 per cent increase in listings with his agency last month compared to June and job vacancy numbers for August had remained "very steady".
He said increases were seen in the infrastructure and logistics sectors, as well as in information technology.
Tauranga jobs
• Seek NZ had 261 Tauranga jobs listed yesterday.
• 38 of those jobs were in the trades and services category, followed by 26 healthcare and medical job listings.
• Trade Me had 374 jobs listed in Tauranga.
• 90 of the Tauranga jobs going were in trades and services, followed by 38 in construction and architecture.