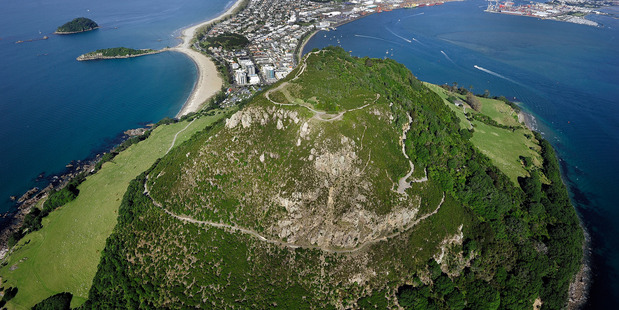 Thousands of Aucklanders seeking freedom from property debt and new job opportunities are moving to Tauranga.
Statistics New Zealand 2013 census data shows 3942 Tauranga residents called Auckland home five years ago and real estate agents say the trend is showing no sign of slowing.
Ross Stanway, chief executive of Realty Services, which operates Bayleys and Eves, said staff were receiving increasing enquiries from Aucklanders wanting to move to the Western Bay.
Most were moving to take up new employment, he said.
"Those employment opportunities span the whole range of industry sectors, skill levels and professions."
Mr Stanway said the move south was driven by a spurt of investment, development and activity in the construction sector in Tauranga, including the Tauranga Eastern Link.
Others had simply had enough of Auckland - the cost of living, spiralling cost of property and traffic congestion, he said.
Technology was also making it possible for people to work from home or remotely, away from the traditional "head office".
"The lifestyle quality available to all age groups of residents and families in the region is second to none and this is increasingly playing a part in new residents coming to our region, particularly from Auckland," he said.
Interest from Auckland buyers spanned a range of properties, he said.
The influx was also impacting the rental market.
"Eves Rental property managers are also dealing with this increased enquiry from people who will rent first while they look for their future home here," he said.
LJ Hooker Tauranga franchise owner Neville Falconer said staff were fielding a lot of interest from Aucklanders.
He had also noticed a lot of new builds being fuelled by Aucklanders moving to Mount Maunganui.
"In a lot of cases, they've sold fairly high value places in Auckland. There's some pretty expensive houses being built in the Mount," he said.
The construction was good for the local economy and the value of homes in the area, he said.
Many of those moving here were planning for early retirement.
"There's every good reason for them to do that. Tauranga is a fantastic place," he said.
Mr Falconer said while salaries might be higher in Auckland, money was not all people were looking for when selecting where to live. "Salary is one thing, but value is another."
LJ Hooker co-owner Stephen Pepper said settlements on two Bethlehem properties, purchased by Aucklanders looking to their retirement, had been made in the past two weeks.
One was purchased by a North Shore couple who wanted to get rid of their remaining mortgage and another by a couple with a similar goal from Whangaparaoa.
Mr Pepper said Auckland buyers were able to clear debt while moving into better quality properties in the Tauranga market.