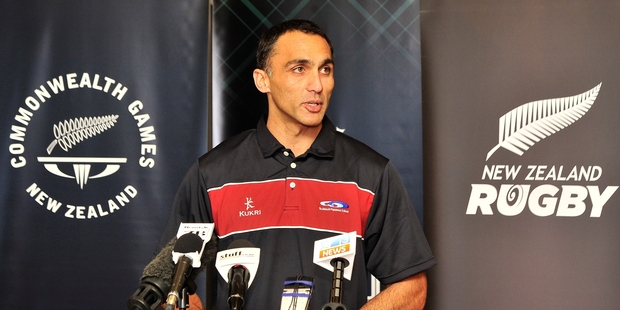 The Bay of Plenty Rugby Union has appointed former New Zealand Sevens player Brad Fleming as head coach of the Bay of Plenty women's Sevens team.
Fleming, who has been named alongside assistant coach Victoria Grant, had an extensive playing career which included playing for a decade under Sir Gordon Tietjens on the World Sevens circuit, six seasons of Super Rugby and a five-year stint playing professionally in France.
Grant is also no stranger to the top level after captaining the Black Ferns and playing for the women's Sevens side.
Fleming, who replaces sacked former coach David Mays, said the duo planned to continue the playing group's progression.
"We are excited to be involved with the Bay of Plenty women's Sevens side for the upcoming season," he said.
"We are a young management group with a wealth of knowledge from a playing perspective that we can't wait to share with the enormous talent in the Bay.
"Our goal is to continue the progress of past teams and to develop a culture of winning and success."
Bay of Plenty Rugby Union chief executive Mike Rogers said Fleming and Grant bring strong coaching credentials as well as outstanding playing backgrounds.
Regan Williams has been appointed as manager.
He has a strong Sevens background in playing and coaching, most recently working with the Rangiuru men's Sevens team.
Provincial tournament dates
Northern Regional Qualifier: December 7, in Hamilton.
Bay Engineers Tournament: January 10, in Mount Maunganui.
Bayleys National Sevens: January 17-18, in Rotorua.