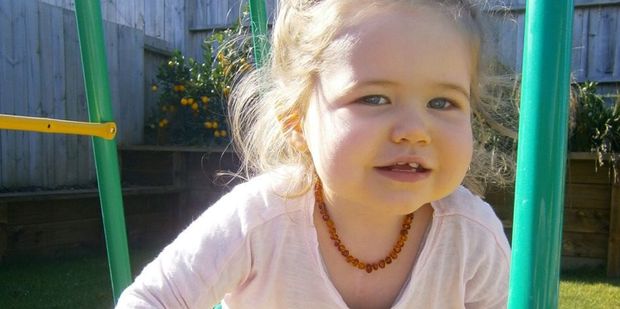 When Meila Butcher was born on October 20, 2012, at Tauranga Hospital, after a very straight-forward pregnancy, she looked perfect.
Parents Chris and Linda were over the moon. But Meila had trouble feeding and it soon became clear something wasn't right.
At three days old, Meila was given an X-ray, echo and ECG. When the results came back, Chris and Linda's lives were turned upside down.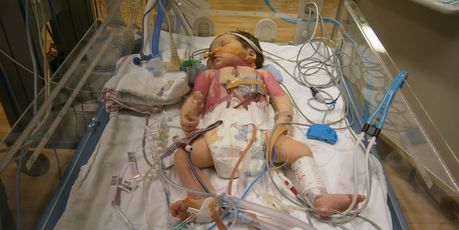 "We were told that Meila had several severe congenital heart defects, including coarctation of the aorta, aortic stenosis and bicuspid aortic valve. She was in heart failure," Linda says.
"We were told the Westpac Rescue Helicopter was on its way, were handed a book published by Heart Kids, and told to pack a bag for a long stay at Starship."
Meila had her first open-heart surgery at five days old, to repair her aortic valve, and her second at seven months old.
"After this second surgery Meila took off with her growth and development, which was a huge relief and great to see," Linda says.
Meila will be two years old in a few months and is now a happy, healthy little girl. Her next surgery will be a replacement of her aortic valve, which needs to be replaced as she grows.
August is Heart Kids awareness month, a special month dedicated to the 12 babies (one in 100) born every week with a congenital heart defect (CHD) in New Zealand.
Linda says they are grateful to have the support of the wonderful team at Starship Hospital, Tauranga Hospital, and the Bay of Plenty branch of Heart Kids.
Linda has recently joined the BOP Heart Kids committee and is looking forward to meeting more families, and being able to give something back.
Heart Kids New Zealand has been supporting heart kids and their families since 1984.
Services are provided free-of-charge through the charity's Family Support team and network of 18 affiliated branches across the country.
HOW TO HELP
Collectors for the Heart Kids New Zealand street appeal will be at Bayfair between 9am and 9pm tomorrow, and on Red Square, The Strand and Devonport Rd between 10am and 4pm. On Saturday they will be at Bayfair between 9am and 6pm.
Help Kiwi heart kids by making a donation to Heart Kids NZ at any ASB Bank branch.
Donate via www.givingatheart.org.nz or tex HEART to 2427 for a $3 donation, or via Shake-A-Bucket on www.shakeabucket.org.nz
For more information, search for 'Heart Kids NZ' on Facebook.