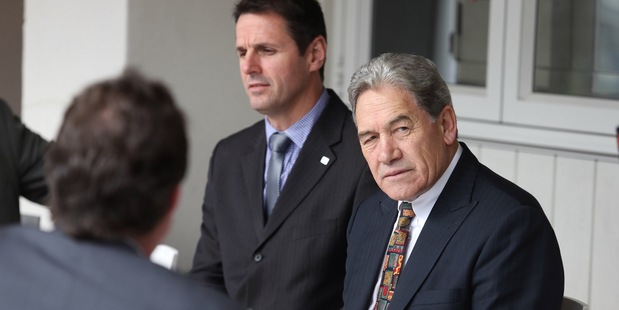 The tolls will come off Route K if New Zealand First became part of negotiations to form a new Government after the election in six weeks.
Party leader Winston Peters gave the assurance today during an informal meeting in Tauranga's downtown with city councillors.
Mr Peters said that if New Zealand First got the numbers and ended up on Parliament's cross benches, he would make it a condition of the party's support that the ownership of Route K and its $64 million debt would be taken over by the Government. It would include the ending of tolls.
Today's meeting was organised by city councillor Clayton Mitchell who is New Zealand First's candidate for the Tauranga Electorate.
Mr Mitchell has made it a personal crusade to get the $64 million debt off the council's balance sheet.
It makes up 18 per cent of the city's debt. If the ownership and the debt ended up with the Government, it would see the council's credit rating improve to A+ and interest rates on its loans lowered by half a per cent.
New Zealand First argued that the toll road to the port was a road of national significance.