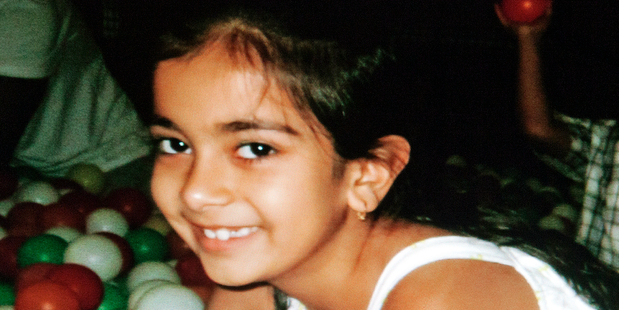 The grieving mother of an 8-year-old girl killed in a head-on smash on the Kaimai Range is pleading for the speed limit there to be lowered to stop more deaths.
Katikati mother Rajwinder Kaur's call came after the latest road fatality on the notorious stretch of highway claimed the life of 17-year-old Jasmine Clothier. The crash on Saturday happened less than three months after Mrs Kaur's daughter Jasnoor died in a head-on collision, and days before further details of a proposed trial of weather-activated speed signs over the range were revealed.
The highway has become all too familiar to Mrs Kaur, who regularly takes it to visit son Prabjot, 12, in Auckland's Starship Hospital after he was badly injured in the May crash. The tragedy happened as the family group was returning to Tauranga after attending an appointment at Waikato Hospital on May 29.
Prabjot suffered brain and spinal injuries and would attend a rehabilitation centre to learn how to walk again once he was discharged for hospital, she said.
Roy Clifford Baxter, 55, the driver of the van, died on June 2 from his injuries.
Mrs Kaur told the Bay of Plenty Times the road was steep and narrow in parts so there was only a small margin for error - especially if someone crossed the centreline.
She urged the New Zealand Transport Agency to consider reducing the speed limits in the area and whether sharp corners could be made safer.
Motorists needed to obey the speed limit, Mrs Kaur said.
A Western Bay of Plenty councillor supports her call.
Margaret Murray-Benge said poor driving was to blame for most crashes on SH29.
"There seems to be a great race track coming up from Matamata up to the top of the Kaimais," she said.
"It's really quite wicked that people don't seem to care."
She said there were "too many arrogant drivers out there".
Mrs Murray-Benge was the victim of her own crash in 2011, when she fell asleep at the wheel and crossed the centreline before crashing near Belk Rd.
"That was the worst experience in my life," she said.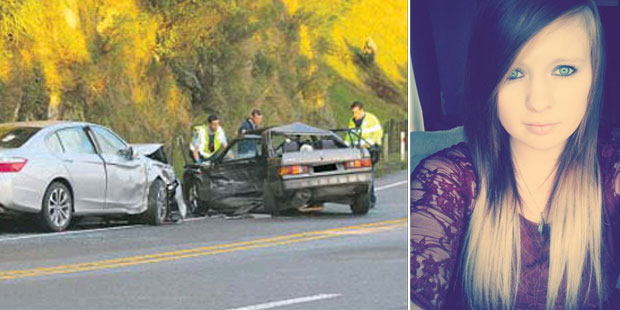 Jasmine Clothier died on Saturday after the car she was travelling in was in a collision with another car on State Highway 29.
New Zealand Transport Agency acting highway manager Andrew Scott said the organisation was on the verge of rolling out a weather-activated electronic speed limit signs along the steepest stretch of the Kaimai Range.
In total, 22 electronic variable speed limit signs and four web cameras would be placed between SH28 junction and Soldiers Rd as part of a trial. The agency would monitor the weather station on the Kaimai summit and receive weather alerts and have access to web camera footage monitored 24/7.
The signs would be activated during adverse weather and be enforceable by police.
An agency spokesperson said it considered all options to make our roads safer, but speed was a factor in most crashes.
Recent data showed more than 70 per cent of crashes on the Kaimai Range happened in wet weather, and more than 40 per cent were caused by speed.
Mr Scott said safety improvements had been made on SH29, including installing side-barriers, a wide centre line and right hand turning bays.
Western Bay road policing acting Senior Sergeant Mike Owen earlier said poor driver behaviour spelled disaster.
Crashes on or near SH29 Kaimai Range 2014:
• Three fatals (latest crash is the only one within 1km of the summit
• Three serious crashes, with seven serious casualties 2013:
• Three fatals (None within 1km of summit)
• Two serious crashes, with two casualties
Total crashes across the Western Bay region 2014:
• Eight fatal crashes (resulting in nine deaths)
• Twenty-six serious injury crashes, with 35 victims 2013:
• Six fatal crashes, six deaths
• Seventy-seven serious injury crashes, 77 victims
- NZ Transport Agency