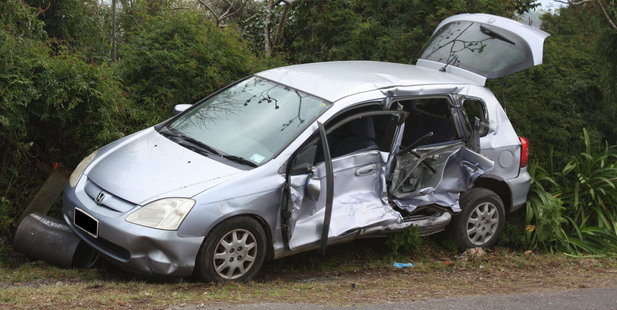 UPDATED 3.46pm: An elderly man has been cut from his car and taken to Tauranga Hospital with moderate injuries after two cars collided near Katikati this afternoon.
Katikati police Constable Andy Berntsen said the man, who appeared to be in his 70s, pulled out from a driveway on Wright Rd, Aongetete, and was hit by an oncoming Toyota Hilux.
The man's blue Honda was hit on the left side, spinning the car around and pushing it into a hedge on the other side of the road, Mr Berntsen said.
Katikati volunteer fire fighters cut the back of the man's car off to get him out, he said.
"It's another timely reminder to be aware and check for cars even on rural roads."

UPDATED 2.37pm: A person is being cut from their car by fire fighters after two cars crashed on Wright Rd this afternoon.
A fire service northern communications spokesperson said fire fighters were called by ambulance to the scene about 2.15pm.
Police and ambulance are also at the crash, he said.

EARLIER 2.08pm: Two cars have crashed near Wright Rd this afternoon.
A police northern communications spokesperson understood neither driver was seriously injured.