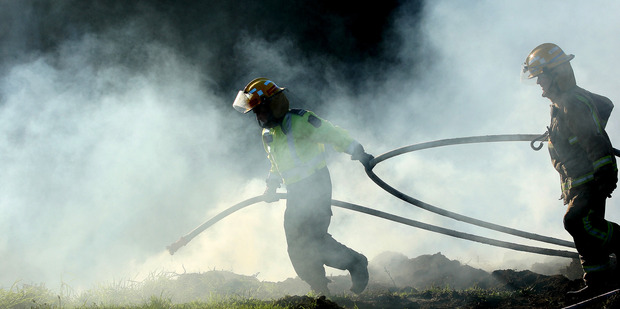 Volunteer firefighters are running out of breathing gear while dealing with a major scrub fire at Pukehina.
The Pukehina brigade has been dealing with the fire off Pukehina Parade since about 3pm and now need back up from Maketu and Te Puke to deal with the blaze.
Fire Northern Communications shift manager Paul Radden said the fire was 300mx100m in size.
A support officer was also heading out with back up breathing apparatuses because the brigade's originals were beginning to run out, Mr Radden said.
Mr Radden said no houses were at risk, at this stage.
It is understood a section of Pukehina Parade has been cordoned off while firefighters work to put the fire out.