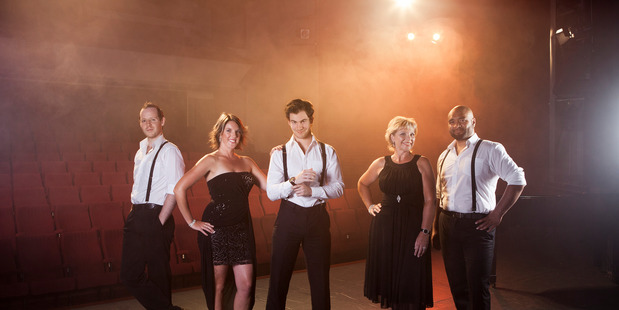 FRIDAY JULY 25
WHAT: Modern Musicals
WHERE: Holy Trinity Church
WHEN: 11am-1pm
Timeless songs from musicals from Broadway to the West End. Ph 0508 266 237.
WHAT: An Evening with TV Medium Jeanette Wilson
WHERE: Hotel Armitage
WHEN: 7.30pm
TV medium Jeanette Wilson can contact loved ones who have passed over. Ph Magnolia Mineral Ltd 571 3981.
SATURDAY JULY 26
WHAT: Red Cross Bookfair
WHERE: Red Cross Centre
WHEN: July 26-27
Donated books, magazines, records, DVDs, CDs, videos for sale.
SUNDAY JULY 27
WHAT: Nick: An Accidental Hero
WHERE: Baycourt
WHEN: 7.30pm
A solo show about a true story written and performed by Renee Lyons.
WHAT: Gilbert & Sullivan's The Mikado
WHERE: Bethlehem College Performing Arts Centre
WHEN: 2pm
Tauranga Civic Choir presents a concert version of renowned operetta The Mikado. taurangacivicchoir.org.nz