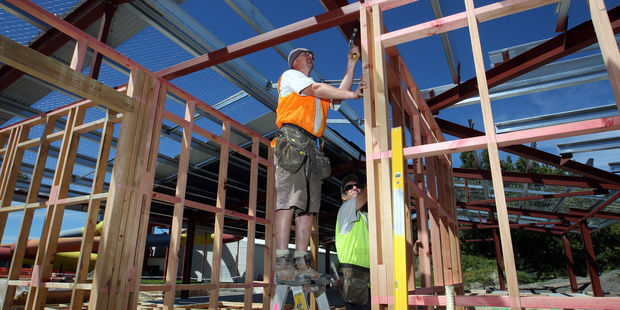 Western Bay of Plenty residents could soon be free of "pedantic and loopy" consent regulations amid claims the country is "over-regulated".
Local Government Minister Paula Bennett announced yesterday a new Rules Reduction Taskforce would work in partnership with local government to ease the frustration of both property owners and councils.
"We've seen rules and regulations brought in over decades that were well intentioned but end up being confusing, onerous and costly while failing to deliver any real benefit for the property owner or the wider public," Mrs Bennett said.
Building and trade experts would be brought in as consultants on the taskforce.
"We want to hear from property owners, builders, tradespeople and businesses on rules and regulations that are crying out for sensible change."
Tauranga mayor Stuart Crosby said New Zealand had made too many regulations without getting rid of the redundant ones.
"In some areas of the UK, for every regulation you make you have to take two off which is not a bad idea," Mr Crosby said.
Master Builders Association Tauranga president Brian Foster said it sounded like the taskforce could help streamline the consent process.
If the process was simpler then it could encourage more development in Tauranga and the wider Bay of Plenty, he said.
"I'm sure a lot of builders will be happy that this is being looked at."
The taskforce would be taking submissions from the public, and a website would be set up where people could share examples of ridiculous rules they had come up against.
"We have rules dictating all sorts of weird and wonderful things from signage over cake stalls to where your shower curtains need to be positioned," Mrs Bennett said.
"The taskforce will be charged with identifying what should stay and what should go so people can get on with the job of building, renovating or event planning without having to wade through a morass of unnecessary rules."