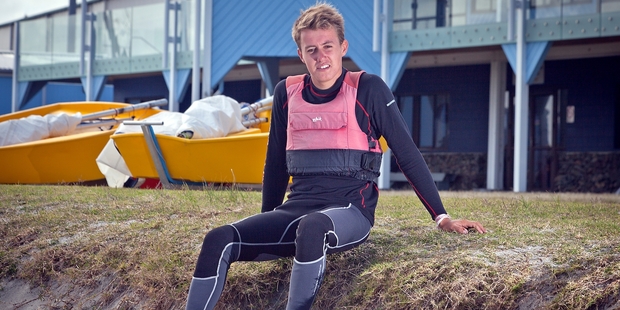 Tauranga sailors have returned with mixed results after tricky conditions at the 2014 Isaf Youth Sailing World Championships in Tavira, Portugal.
After an average first day in the 57-strong boys' Laser radial fleet, Trent Rippey improved his race results as the regatta unfolded to finish eighth overall.
In the boys' double-handed 420 classes, Sam Barnett and Zak Merton, both from the Tauranga Yacht & Powerboat Club, wrapped up the regatta in 17th overall and will go on to compete in their class world championships.
"It's been a really tough week for us and we learned a lot which can only help us in the future," Barnett said.
"We are looking forward to the 420 Open Worlds in Travemunde next week where we'll be striving for better results".
Standing on the podium for New Zealand were Markus Somerville (Wakatere Boating Club) and Isaac McHardie (Wakatere Boating Club and Hamilton Yacht Club) who, despite the tricky conditions, sailed consistently well during all five days of the regatta to secure the bronze medal in the 29er skiff class.
SL16 multihull pair Micah Wilkinson (Ngaroto Sailing Club) and Jack Rogers (Murrays Bay Sailing Club) finished strongly to climb into fifth overall for a top-five finish to the regatta.
Team manager Ian Neely said the conditions made it difficult for the Kiwi sailors.
"The sailors all persevered and learnt a lot about how to sail in the soft breezes," Neely said.
"It is fantastic for Isaac and Markus to win bronze and great to see many of the team performing so well at the end."
New Zealand were 10th in the standings for the Nations Trophy, won by Spain.