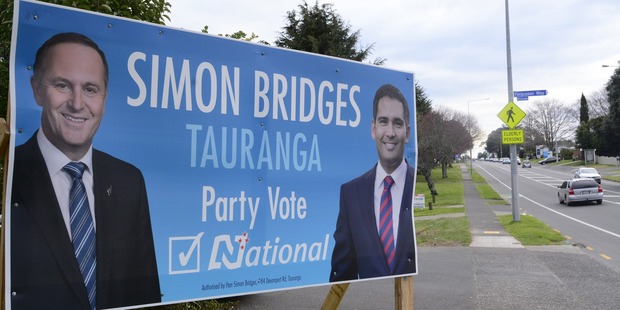 Two months out from the general election, campaigning is in full swing in Tauranga.
Election hoardings popped up around the city during the weekend.
Billboards encouraging people to vote for National member and Tauranga MP Simon Bridges sprung up on Waihi Rd while National's Bay of Plenty candidate Todd Muller also began erecting signs around the region.
Labour candidates Dr Rachel Jones in Tauranga and Clare Wilson in the Bay of Plenty also gathered teams to help them put billboards up.
Candidates had taken to the streets to begin door knocking and were planning to ramp up their electioneering as election day, September 20, draws nearer.