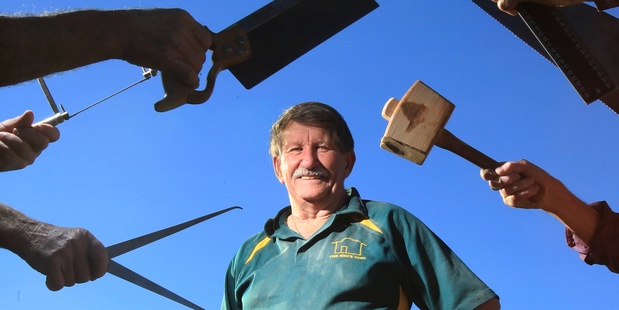 A total of 51 Western Bay organisations and 45 volunteers have been entered in this year's Trustpower Community Awards.
The Trustpower Community Awards, which recognise and reward voluntary groups for the outstanding contribution they make to the local community, are run in partnership with the Tauranga City Council and Western Bay of Plenty District Council.
Entries for the Community Awards closed on Friday, July 4.
Trustpower Community Relations Representative Jess Somerville said the award helped to recognise the people who put their hearts and souls into helping out.
"The generosity of volunteers and the variety of projects they lend a hand to for their local community never ceases to amaze me. Once again the Tauranga and Western Bay of Plenty communities have got behind their community, and I'm stoked that we will be celebrating so many talented, resourceful and hardworking volunteers through this year's Trustpower Community Awards in both the Tauranga and Western Bay of Plenty regions.
"I would like to thank all of the people who put so much effort into this year's entries," Miss Somerville said.
The awards cover five categories - Heritage and Environment, Health and Wellbeing, Arts and Culture, Sport and Leisure, and Education and Child/Youth Development. The category winners receive $500 and runners-up receive $250.
The Supreme Winner from each of the Tauranga and Western Bay of Plenty Community Awards will take home $1500, a trophy, framed certificate and an all-expenses paid trip to the Trustpower National Community Awards. The 2014 Trustpower National Community Awards will be held in the Wellington region in March 2015.
The entries for the Trustpower Community Awards are currently being prepared for judging with the results of the Tauranga Awards to be announced and presented at a function on Monday, August 18 at Baypark and the Western Bay of Plenty Awards to be announced and presented on Monday, August 25 at Comvita. All entered organisations as well as those that entered groups will be invited.