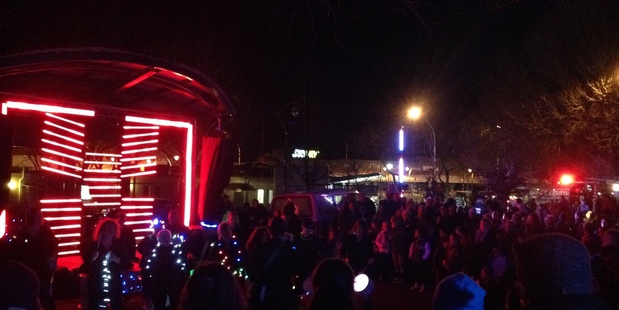 The main street of Greerton is buzzing with people and activity tonight with the 2014 IlluminArt Light Festival .
Tauranga Samba kicked off the festival leading the lantern parade down Chadwick Rd at 6pm.
Hundreds of people have come out to see the lights, with families enjoying the endof the school holidays.
The festival runs until about 9pm.
Tonight's programme:
6pm - IlluminArt Light Festival begins, Tauranga Samba leading the
lantern parade down Chadwick Road
7pm - Hot Air Balloon Glow - Greerton Village school grounds
7.30 - Highly Flammable Glow Show - Greerton Village School
Grounds
8.20 - Extreme Fire Show - Greerton Village School Grounds
8.40 - Mass Lantern Release - Weather dependant