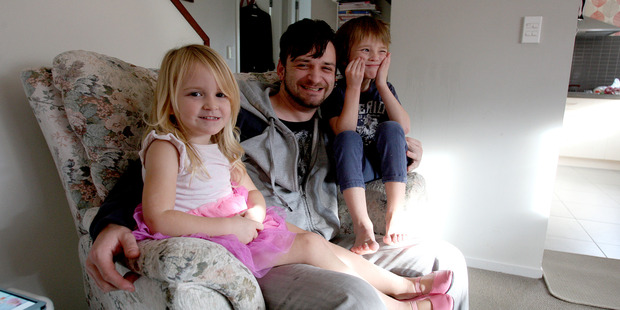 Two children left without a mother, and with broken bones after a horrific highway smash, returned to preschool yesterday.
Just over two months ago, a battered Phoenix Ruddell lay in an induced coma at Starship Hospital with injuries so serious that doctors expected a long road back to recovery.
The Tauranga 4-year-old's little sister, Faith, also suffered a broken leg and head injury in the car crash that claimed the life of their mum, Tracey O'Brien, on May 3.
But yesterday, Phoenix was happily swinging on the jungle gym at Top Kids, while Faith, 3, was getting her hands messy with an art and craft set.
Watching on, at what was their third day back among their friends at the Mount Maunganui early learning centre since the accident, dad Matt Ruddell smiled at the long overdue playtime: "I'm so stoked with them and how resilient they've been."
Mr Ruddell said he was amazed at the support the family was still getting from the community.
He was also keen to carry on raising awareness around texting and driving, which was believed to have been a factor in the crash.