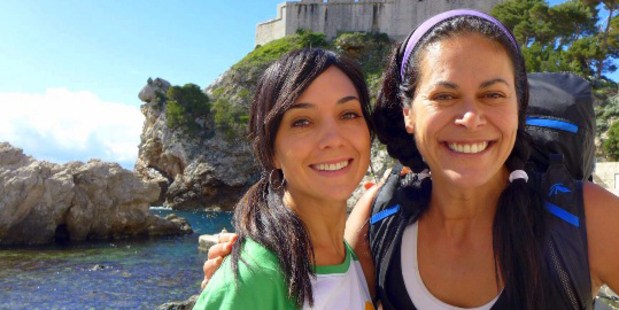 Carla Beazley and Hereni Fulton hope they have what it takes to beat tough competition in a round-the-world race.
The Bay women will soon hit television screens as competitors in popular series The Amazing Race, the New Zealand vs Australia edition.
Ms Beazley, 38, and Ms Fulton, 44, entered the contest late last year and were surprised when they were contacted by the show - the next day.
The pair had always wanted to go on the programme and when Ms Beazley saw a friend of hers had entered the pair applied for the show with a "why not" attitude.
Ms Fulton said she was a soldier who would "get in there and do it" while Ms Beazley would bring her strategic thinking from owning and running her own business to the game.
The pair also agreed both being mature mums used to "sleepless nights" with "female intuition" would be skills they would use during the game.
After an intensive screening process, including different interviews and medical checks, the women went into overdrive training for the show.
Ms Beazley started running every day while Ms Fulton did three to four hours' daily exercise.
The also did a sky dive a week before they left for filming so Ms Fulton could cure her fear of heights if similar challenges arose on the show.
Rhythmz Dance Co owner Ms Beazley said between the two of them they had already visited more than 40 countries before the competition
"We weren't going to be too shocked if we ended up seeing lepers in India, we have been there done that, not much shocks us now and we weren't raised with silver spoons in our mouths," she said.
As a team, they said one of their biggest weaknesses would have been not knowing each other for a longer period.
"We knew each other as friends and mothers but we didn't know each other intrinsically like a husband and wife would.
"We had to figure our strengths out before the race and sat down and went and talked through different scenarios and who would do what in each ones," she said.
Ms Beazley, who was born and raised in Tauranga, said their game plan was not to stand out too much during the show.
The Amazing Race is a reality television game show in which teams of two people race around the world in competition with other teams.
Contestants travel to and within multiple countries in a variety of transportation modes.