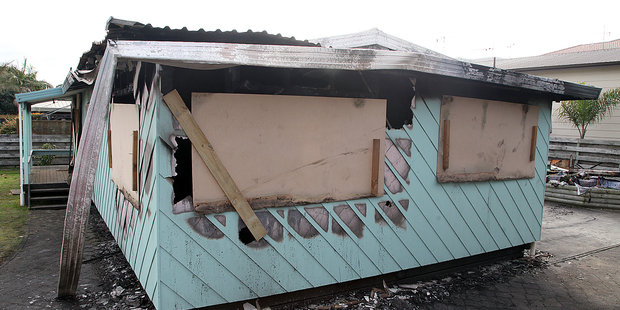 The Mount Maunganui home where a fire nearly claimed the life of an elderly woman if it had not been for a hero police officer will be opened to the public at the weekend.
Mount Maunganui Fire Brigade senior firefighter Shane Baker said the brigade had the woman's family's permission to use the home to help spread the safety message to people.
It will be opened from 12pm to 3pm tomorrow.
The Maranui St home caught alight after an electric blanket switch ignited. The home's 77-year-old occupant struggled to get out of the house as it burned, collapsing in front of the door as Senior Constable Adrian Oldham arrived.
Mr Oldham broke into the burning house to pull the woman out to safety.
Mr Baker said there were several safety messages people could learn from the fire.
He said electric blankets should be regularly checked, ideally people should have an escape plan of their home in case of fire, and 111 should be called immediately.
The home was completely engulfed in flames by the time firefighters arrived.
The 'open home' would help show people the damage that could be done by fire, and hopefully remind them to be aware of what they can do to prevent similar situations, Mr Baker said.