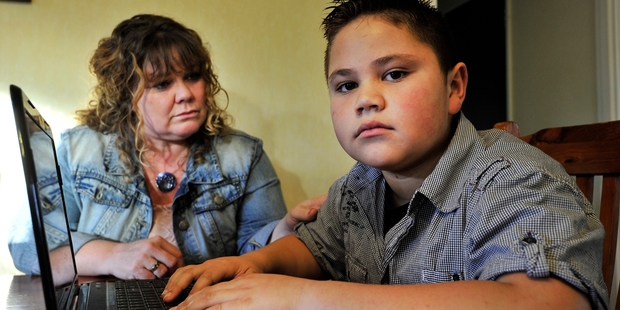 Two-thirds of teachers feel they don't have the training to deal with cyber-bullying and internet security, despite a large proportion of parents expecting they should, a new survey shows.
But a Mount Maunganui school principal says online education starts at home.
An annual global survey of teachers' and students' internet use released this week found parents expected teachers to educate kids about internet safety but the time spent covering online safety in class didn't match up with expectations.
The AVG Technologies survey also found nearly a third of teachers felt ill-equipped to deal with cyber bullying, and only 18 per cent had received formal training to teach online safety.
More than three quarters believed parents relied too heavily on schools to prepare kids for the online world.
Mount Maunganui College principal Russell Gordon said while most cyber bullying took place off school grounds, staff were equipped to deal with negative online activity from the weekend that "spilled into school life".
However, the age of teachers in New Zealand made it difficult for them to be across all aspects of technology. "The average age is around 52-53 and with the greatest of respect to teachers, a significant proportion of that number wouldn't be comfortable going on to Facebook ."
Schools weren't ultimately responsible. "Parents have to keep their own children safe."
Even so, the school advised parents to keep the family computer in a space where people could easily see what was going on, and to restrict internet time.
Tauranga mum Karen Wiringi agreed both parents and schools needed to be united when teaching students about the dangers of the internet.
Her youngest child Nikora, 11, was not yet interested in social media but her adult children had seen friends commit suicide because of bullying through Facebook.
"It definitely needs to start at home. I think that the seriousness of the dangers online for kids should be a message that's spoken about at home so that they already have an understanding of that when they go to school," she said.
"I think it needs to be a team effort. The teachers can reinforce it at school." Some parents didn't realise how serious the problem was because they'd never been taught about it themselves. "I think it's a very, very serous concern. It's like a run-away bus. There's not much they can put in place to prevent it from happening."
Additional reporting Nikki Papatsoumas