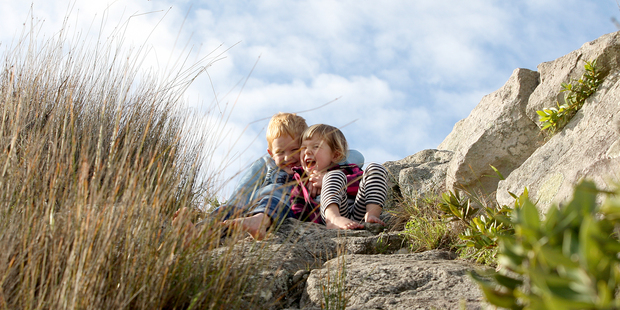 Parents and holidaymakers may want to plan a trip to the mountain or further afield later this week, with rain on the way for the Bay of Plenty.
The first two days of the school holidays were a spoiler for families, bringing fine sunny weather and a high of almost 17C over the weekend, but the weather won't hold the rest of the week, says MetService meteorologist Mike O'Connor.
With a high of 16.7C on Saturday and 15.2C yesterday, and bright blue skies, holidaymakers soaked up the sun. But Mr O'Connor said a low was coming down from Northland today and, by noon tomorrow, it would be on top of the Western Bay of Plenty.
"Cloud will start to increase with spots of rain and by Wednesday there will be widespread rain."
Mr O'Connor said rain would continue early on Thursday morning but would start to clear again later in the day. Winds would increase later in the week, "pumping in the moisture, cloud and rain".
Today, he said, there would be fine spells with light winds, with maybe a few spots of rain starting tomorrow afternoon.
Temperatures would get down to about 7C, with a high of 16C for the week.
Mr O'Connor said the rain band would move as far south as Tauranga. Mt Ruapehu would experience high cloud but winds would pick up later in the week.
"For the most part, it won't be bad skiing," he said.
Mountain Watch, a snow forecast website, said the next two days at Whakapapa would be clear as a ridge of high pressure slips in from the south.
Tomorrow would see strong northeasterlies and possibly a little light rain during the evening, which might continue to Wednesday.