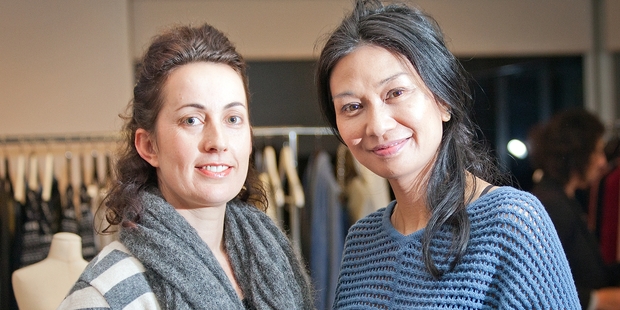 Tauranga has been the first stop for New Zealand singer Boh Runga and fashion designer Kylee Davis to launch their new winter collection - When Stars Align.
The two have collaborated to hold four events across New Zealand for the first time to showcase their new work.
Runga will reveal her new jewellery range and Davis will show her new winter knitwear collection.
Runga, former lead singer of Kiwi band stellar*, said her new range, Star Gazes, was inspired by the stars of Matariki.
"I don't have anything in my range that is like this. The pieces are a mix of nine-carat gold along with sterling silver as I am a multimetals-wearing person."
Runga said the new range had been in conception for the last year, but she had waited for the month of Matariki to launch the new jewellery line.
The collection was not aimed at a particular group or age but she designed her jewellery on what she liked herself.
"It's just something that I am really happy wearing and I hope other people enjoy wearing, too."
She said she and Davis had been close for several years, Davis having been kind to her when she was singing in stellar*.
Davis, a knitwear designer, said the pair decided it would be a good idea to work together on the launch of their new collections.
Her winter collection, We own the Night, used all natural fibres such as merino, mohair and cashmere.
"It's knitwear with a point of difference.
"They are statement pieces, which are darker and moodier this season," she said.
She had been working in New Zealand's fashion industry for the past 20 years and made only a few of each of the garments in her collections.
The two artists were excited to be working together and were thinking about collaborating long term. However, they would see how well the current launches went before they made any major plans.
They will head to Hamilton, Wellington and Queenstown for the rest of their shows.