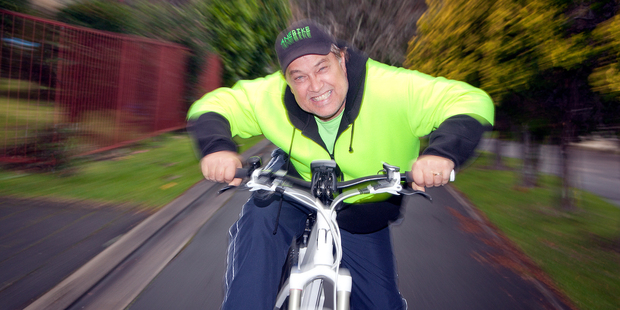 Petrol prices are set to rise today to near-record levels prompting Tauranga residents to look at more efficient modes of transport.
Prices at the pump were expected to jump today as the second petrol excise rise of 3c a litre kicks in - thanks to a Government tax hike.
That will take prices to within 3c of a record of 226.9c set last July for 91-octane petrol, and 234.9c for 95-octane.
Petrol stations around Tauranga were yesterday charging about 220.9c per litre.
Welcome Bay resident Rob Sanders sells electric bikes and drives an electric car and said the petrol savings were a big plus.
While electric bikes and cars were a rare sight in Tauranga the savings were huge, he said.
About 50c worth of electricity generated the same energy as a litre of petrol, he said.
"It's not because I'm an environment freak at all. I love the technology. I think they are very good cars and it happens to be that it's also a little bit cheaper energy wise."
The cars travel between 40 to 50km on electricity before the petrol engine kicked in.
Mr Sanders said Tauranga was well behind other countries in its uptake of electric cars and electric bicycles.
"In Holland about 50 per cent of bikes are electric. Here you're still kind of an oddball."
Len Haller, owner of Tauranga electric bicycle store Anebike, said e-bikes were slowly increasing in popularity and June had been his best month for sales since he started about 18 months ago.
"You can definitely save a lot of money riding them back and forward," he said.