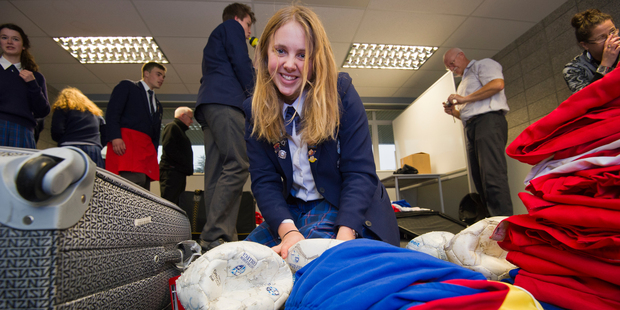 Thirty-six Bethlehem College students are travelling to Third World countries to serve in schools and communities.
A group of 20 students and five teachers from the college left for the Solomon Islands yesterday and 14 other students and three teachers head to Tonga today.
The Year-13 students will spend two weeks assisting in classrooms, carrying out chores and supplying resources.
When the Bay of Plenty Times visited the school, the Tonga team was packing away donated sports uniforms and deflated balls to give to schools.
Phil Russell, director of service and leadership training and Christian education at the college, called the missions trips "short-term missions for long-term gain".
The Solomons group will work at the SWIM Centre (Short Work In Missions) in Honiara and Su'u National Secondary School on Malaita Island. The college has visited the country annually for seven years.
The Tonga group will work at Ma'amaloa Side School at Nuku'alofa. The school has visited the country for 10 years.
"It's a wonderful education experience for the students ... They learn to understand more about developing countries and to appreciate that we are very privileged in New Zealand," Mr Russell said.