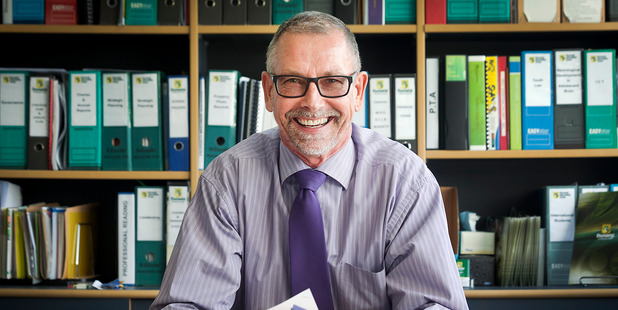 Otumoetai Intermediate School will find out tomorrow night whether or not they have won a Prime Minister's Teaching Excellence Awards.
Of the five award categories, the intermediate was a finalist in excellence in engaging, excellence in teaching and learning, and excellence in governing.
Ten staff and students would be selected to attend the awards night, held at Te Papa in Wellington on June 25.
The school had to send in an application form with case studies for each of the categories, which was then judged by a panel of nine education experts.
Principal Henk Popping showed the Bay of Plenty Times Weekend the school's application, a bound A4 booklet of about 200 pages detailing all the work the school has done in the past six years to increase student achievement.
The school began its transformation by inviting education expert Professor John Hattie from Auckland University to come to the school and to develop the quality of teaching in the school.
The outcome of this was a plan to make all the school's teachers better at what they did, and any teacher who did not want to put the time and effort in was asked to leave. Mr Popping said all opted to stay.
"We realised sending teachers off to courses was never going to be successful because that doesn't transfer to student learning. Now we have a process where staff members are observed teaching. We bring in experts once a term to look at how they're teaching, then they are given pointers on how to improve their teaching."
Mr Popping said his staff had been brave enough to put themselves on the line to be criticised and critiqued by experts and no-one could escape.
"There's an unrelenting focus on quality learning all the time. We tell our staff that's one of the conditions of being at our school."
As a result, the students' achievement levels had gone up in the past six years. Success rates in maths and reading were over 90 per cent last year, well above the national norm, Mr Popping said. Maori students were also achieving at a high level.