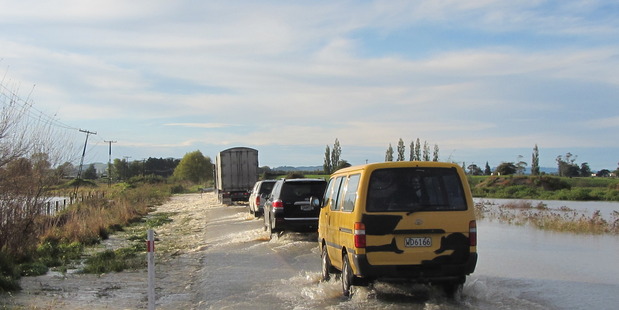 A number of potholes have appeared after this week's severe weather on State Highway 2 north of Te Puke.
The New Zealand Transport Agency has advised drivers to take care when travelling on the road.
"Contractors are expected to start resurfacing works, between Atuaroa Bridge and Te Puke Quarry Rd on Sunday June 15 from 6.30pm, weather permitting.
"Traffic is being moved across the carriageway and will still flow in both directions while the temporary work is completed. A detour is in place near Atuaroa Bridge for local traffic access."
The repair work is expected to be complete by Tuesday June 17.
The Transport Agency's Bay of Plenty highway manager Brett Gliddon said traffic speeds in the area had been lowered to 70km/h to allow contractors to complete temporary repairs.
The Transport Agency is investigating the exact cause of the deterioration which had been made worse by heavy rain, he said.
A continued temporary speed limit of 70km/h will be placed over this section of SH2 until a permanent solution is found.