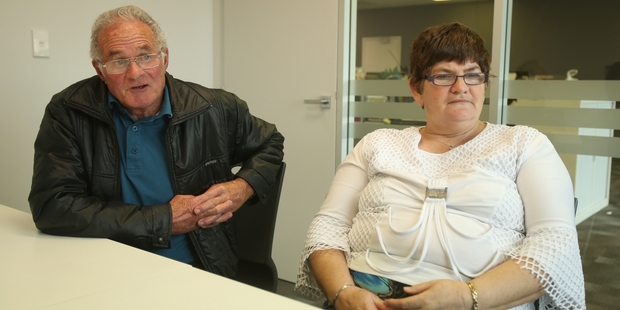 A Te Puke man whose GP stole his identity to obtain anti-depressants says the doctor's actions "wrecked" his life.
Last week Ashley John Hodgson, 59, admitted five charges of dishonestly using a document, namely prescriptions to obtain Xanax, Nortriphyline and Diazapam drugs. In the Tauranga District Court yesterday, Hodgson failed in his bid to obtain a discharge without conviction.
In March, Hodgson used the private details of two patients and presented bogus prescriptions at local pharmacies to feed his addiction.
Before Hodgson's appearance in court yesterday, one of the patients, John Campny, 71, from Te Puke, said he was shocked when he learned of the GP's offending.
"I hit rock bottom and I was pretty upset," he said.
Mr Campny said he felt "blacklisted" from some pharmacies.
"It makes me feel like a criminal. This is not just about someone using my name, Ashley stole my identity and he's blacklisted my name by taking it in vain. He's wrecked my life."
Mr Campny, a member of Te Puke's Night Patrol, said he had been taking medication for "a bit of an anxiety problem" for some years and also taking pills for high blood pressure.
Hodgson's actions had not only dented his confidence in the medical profession but impacted on the way he carried out his daily activities, he said.
In court last week, Hodgson's lawyer Bill Nabney argued for a discharge without conviction because the consequences of a conviction would be "out of all proportion" to the gravity of the offending.
Hodgson was undertaking counselling, and also taking medication for a suspected bi-polar condition, he said.
Police opposed the application, arguing his crimes were too serious.
Judge Peter Rollo, who delivered his sentence in the court yesterday, agreed, and convicted Hodgson and ordered him to pay court costs.
"This was serious offending of its kind.
"It involved deliberate, premeditated breaches of trust as a doctor at fundamental levels," he said.
Judge Rollo convicted Hodgson of all the charges and ordered him to pay court costs.
The consequences for Hodgson, who had been a doctor for 35 years, would be significant, the judge said.
Hodgson would face a review from the Medical Council through its professional conduct committee, the court was told.