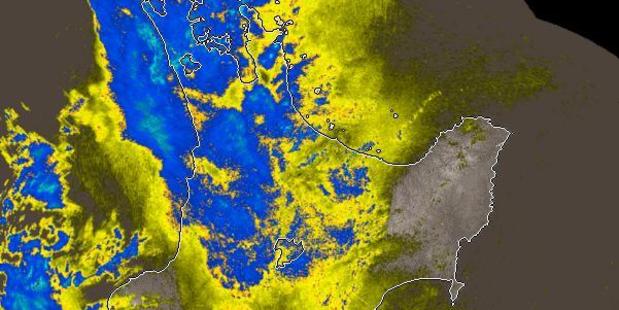 UPDATED 2.21pm: Anyone heading over the Kaimai Range today should take care as a severe weather warning of strong winds has been issued by MetService.
The strong wind warning has only been issued for the inland side of the range at this point and no wind warning has been issued for the Bay of Plenty.
A heavy rain warning remains in force for the Bay of Plenty this afternoon.

UPDATED 12.26pm: A heavy rain warning remains in force for the Bay of Plenty this afternoon.
The warning covers the possibility that rainfall could approach warning thresholds about areas of Bay of Plenty, including the hills of Waikato until late Wednesday.

EARLIER 7.36am: Bay of Plenty drivers are being urged to take extra care on the roads as heavy rain drenches the region.
As much as 200mm of rain is expected to hit areas of the Western Bay of Plenty, Northland, Auckland and the Coromandel Peninsula from until Wednesday, with the Metservice also predicting severe winds during that period.
The wild weather has forced contractors to postpone scheduled night works on the Poike Road roundabout on State Highway 29 (SH29) until further notice.
Major pavement repair work planned to take place to the roundabout and its approaches was due to start on Sunday night through to Monday, June 16 but will be postponed until the weather clears.
The severe weather is likely to make driving conditions difficult and motorists are urged to adjust to the conditions and keep up to date with road closures and other travel advice at www.highwayinfo.govt.nz.
Motorcyclists and those driving high-sided vehicles should exercise extreme caution, and all drivers are advised to reduce their speeds and increase following distances during periods of heavy rain.