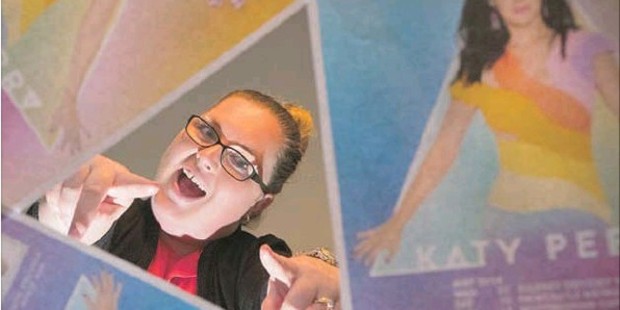 Katy Perry's Auckland shows sold out within minutes but one lucky Tauranga fan scored 11 tickets for herself and friends.
Rebecca Hayes was glued to her computer screen well before 9am on Tuesday, the day the show's presale tickets went live.
Mrs Hayes said she was refreshing the website constantly to see when tickets were available and snapped up the first she found.
A group of about 20 friends had planned to go to the show and were hitting their computers on Tuesday to try to secure tickets for the group.
"Since we heard about the show, I got excited. A group of us were trying to decide whether to get VIP or general admission tickets. Then we said we'd get whatever we could. We were waiting with bated breath to see whether we would get the tickets."
Mrs Hayes said she was looking forward to seeing Perry perform some of her newer songs such as Dark Horse and Roar at Vector Arena in December, but hoped she would also play some of her older music.
She was not sure what songs would be performed and said she was avoiding looking at videos of the show so the surprise would not be ruined.
Alex Levenson of the online ticket marketplace viagogo said Tauranga fans were snapping up tickets with one in six of Katy Perry Vector Arena sales coming from Tauranga and the Western Bay.