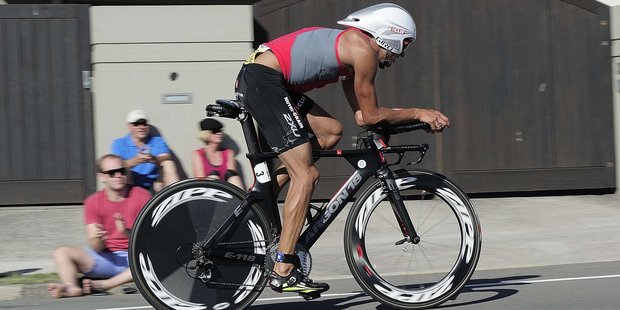 Sport Bay of Plenty will unveil in the next few weeks what marketing manager Melanie Short says are "exciting developments" regarding the iconic Port of Tauranga Half triathlon.
It was announced on the Port of Tauranga Half Facebook page last week that "we are looking to release special new plans re the POT Half and open entries the first week in June....I hope you are all excited!! We've got some pretty special news to share with you."
Sport Bay of Plenty is in talks with another events management company over the iconic event.
There has been speculation it is global leader World Triathlon Corporation. WTC own the Ironman brand and run IRONMAN New Zealand and the 70.3 Half Ironman in Auckland.
Short said she was not in a position to confirm who the event management company was.
"But there is a whole lot of speculation out there I can't comment on obviously, but we are very excited about the work that is being done at the moment on the event, and I am very confident that the triathlon community will be delighted at what we are looking to announce in the next few weeks or so."
World class Kiwi triathlete Terenzo Bozzone would welcome WTC's involvement.
"I personally love the event and I wish I could compete down there more often," he said.
"It is one of the greatest triathlons I have ever gone to. With WTC, it would become part of the 70.3 circuit and with that comes a little bit more exposure internationally which is good for New Zealand and for Tauranga."
Entries open for Port of Tauranga 2015 in three weeks.