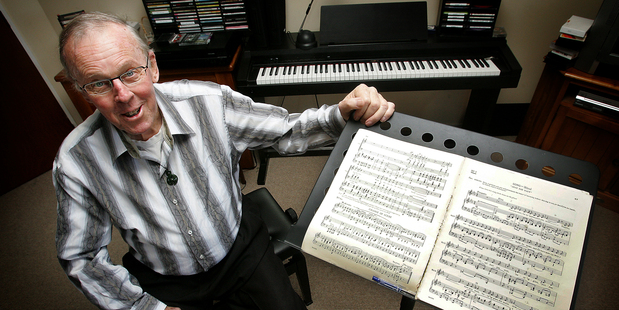 Baycourt's main auditorium is to be renamed Addison Theatre in honour of the man whose genius and drive did so much for the performing arts in Tauranga.
The renaming ceremony takes place today, with guests including ex-pupils of Otumoetai College who were taught and inspired by Bob Addison into showbiz careers that made them household names.
Addison Theatre will replace the relatively unknown name of Centennial Theatre and is recognition for the lifetime of achievement the late Mr Addison brought to the performing arts as a singer, director and producer.
He died on August 26, 2008, after a long and courageous battle with cancer, a year after being awarded the Queen's Service Medal for his contribution to education, music, the arts and local government.
Fellow former city councillor and friend Mary Dillon said soon after his death that he had left a huge legacy in Tauranga and that legacy would go on.
Guests at today's ceremony will include ex-Otumoetai College students Tim Balme and Tony Wahren, both of whom were sent on their paths as professional actors by Mr Addison.
Mr Wahren, who now lives in Ohauiti, said Mr Addison's name mattered to the arts community. "It is something they can relate to and is a touchstone for future generations. He was a huge supporter of the arts, both behind the scenes and upfront."
"Without Bob, there would be no Baycourt. I have a massive regard for the man."
Former council events and venues manager Dale Henderson said Addison Theatre was about recognising the huge good that he had done for Tauranga.
There was already a plaque on the side of the theatre's backstage honouring the time and effort that Mr Addison and his late wife Vhea put into productions at Baycourt.