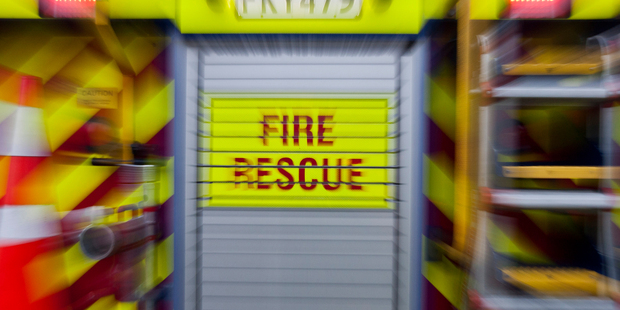 UPDATED 7.20pm: A 9-year-old was killed in a crash on the Kaimai Ranges this afternoon.
Sergeant Wayne Hunter of road policing told the Bay of Plenty Times a 9-year-old girl was killed in a three car collision.
The girl was from the Western Bay.
Two cars were involved in the original crash when a west bound vehicle crossed the centre line into an oncoming car. Another east bound vehicle hit the other two cars soon after.
Mr Hunter said the driver of one vehicle had been taken to Tauranga Hospital.
Four people travelling in the same car as the 9-year-old were taken to Waikato Hospital.
The occupant of the third car was taken to Tauranga Hospital for observation, Mr Hunter said.
State Highway 29 was expected to be reopened soon after 8pm.
UPDATED 6.30pm: Four people have been transported to hospital after a three car crash on the Kaimai Ranges tonight.
St John had been called to the crash to assess six people, St John northern communications team manager Olive Taylor said.
The condition of the other two people involved is not known at this stage.
One critically injured person and one seriously injured have been taken to Waikato Hospital.
Another seriously injured person and a person with moderate injuries have been taken to Tauranga Hospital.
Police area commander inspector Clifford Paxton said a west-bound vehicle had crossed the centre line, colliding with an east-bound vehicle and as a result another east-bound vehicle had crashed into them.

EARLIER 4.29pm: Two people are trapped and several are injured following a serious car crash on the Kaimai Ranges this afternoon.
Fire Service northern communications shift manager Paul Radden said two rescue helicopters, multiple ambulances, fire brigades and police have been called to the scene.
Specialist firefighter equipment such as the Jaws of Life and Spreaders are currently being used on the two cars, which crash on the Tauranga side of the Kaimai summit just after 4pm, Mr Radden said.
Mr Radden said the crash was "pretty serious".
Police have issued a statement stating the highway will be closed to traffic for at least the next two hours.
Drivers are advised that delays will be experienced.
"Diversions have been established for north bound traffic to exit the state highway at Poripori Rd where they will travel north until re entering the state highway just south of Wairoa Pa.
"South bound traffic will exit SH29 at Old Kaimai Rd and continue until the road rejoins the highway."