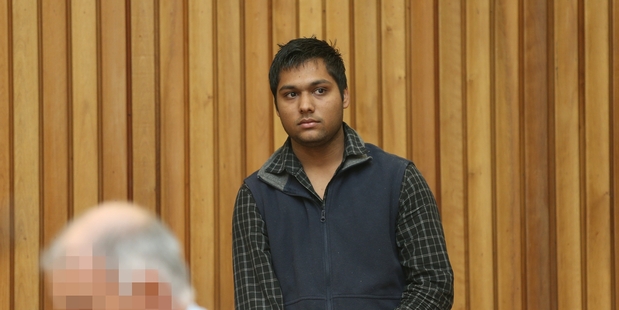 A Brookfield man who impersonated an associate so he could receive free urgent surgery at Tauranga Hospital for his "plumbing" problems could have put his life at risk, health officials say.
Health officials say Harpreet Singh's use of an associate's identification when he presented at Tauranga Hospital on January 14 last year for urgent medical treatment, and undergoing surgery the next day under this assumed identity, had serious safety implications.
At the time, 21-year-old Singh was an Indian national and therefore was not entitled to receive government-funded health services, plus he had no medical insurance.
A Bay of Plenty District Health Board spokesperson said: "A false name and date of birth was given. As the visas of the patient to which that name and date of birth related had already been verified, no further proof was requested."
The Bay of Plenty Times Weekend understands Singh's fraud came to light after a follow-up medical inquiry was made with the named patient. Reparation of $4195.05 is being sought.
Bay of Plenty District Health Board medical director Hugh Lees said Singh's deception was dangerous.
"Impersonating another person or patient when you come to hospital can cause serious safety issues, as medical staff will be basing their treatment decisions on incorrect information. This includes past medical events, medication reactions and allergies, and could result in significant harm to the person involved," he said.
Singh pleaded guilty to a charge of obtaining a medical service by deception when he appeared in Tauranga District Court yesterday.
His lawyer Whare Hika told Judge Peter Rollo that Singh's surgery was to resolve problems with his "plumbing".
Singh was "scared" and thought this was the only way to get the treatment he needed, he said.
Mr Hika said Singh had already paid back $400 of the debt after setting up $150 a week automatic deductions from his bank account.
Letters of apology from Singh to Tauranga Hospital and the court as well as character references and a letter of support from his wife were handed up to the judge.
"Mr Singh is now a New Zealand resident and working in the kiwifruit industry. My client is determined to pay back every cent he owes," Mr Hika said.
Judge Rollo told Singh his actions were "wrong" but said he accepted his word that he would pay back the debt in full, and sentenced him to 80 hours' community work.
Singh was also ordered to pay $3794.05 reparation at $150 a week.
The latest available Bay of Plenty District Health Board figures show that foreign patients treated locally - some skipping the country without paying their bill - owed close to $280,000.