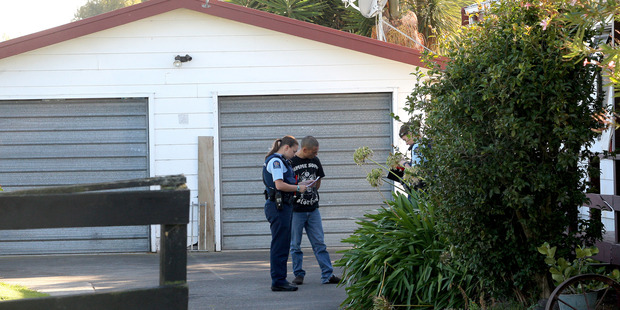 A Matapihi man has denied being the owner of dog which attacked and bite his nephew on the face causing serious injury but admitted cannabis cultivation and dealing offences.
Arron James Kohu, 42, pleaded guilty in Tauranga District Court today to one charge each of possession of cannabis for supply, cultivation of cannabis, selling cannabis, and assaults police.
The cannabis offences were uncovered on April 4 this year when police executed a search warrant at the Matapihi property where Kohu lived in a sleepout.
On police arrival at the property Kohu refused to come out of the sleepout and when he eventually did he continued to yell abuse at the officers and would not cooperate.
One constable managed to handcuff one of Kohu's hands but during an ensuing struggle with another constable Kohu and the officer ended up on the ground.
Kohu punched the constable on the nose as the officer went to stand up.
In Kohu's sleepout police located 750 grams of dried cannabis head, about 100 grams of cannabis head a sheet of newspaper, pieces of cut tinfoil and one large cannabis tinnie.
Also found were further 500 grams of cannabis leaf with 13 stalks of cannabis head attached which was hang up drying, a set of electronic scales, 4 further tinnie and $1600 cash.
There were four cannabis plants growing at the rear of the sleepout.
Police say the 750 grams of dried cannabis was worth about $15,000 if sold in tinnie form.
Kohu, who has been remanded in custody pending sentencing on June 24, was warned to expect a prison sentence