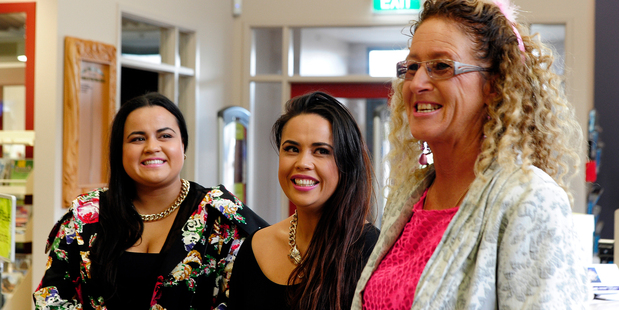 Hundreds of people stopped in the streets to greet the pair and about 40 people crowded into the library to congratulate them and get a photo with the Maketu sisters.
"It's really exciting and overwhelming," Kasey said.
"We definitely didn't expect it to be that huge," Karena said.
The first stop of the day was to visit the girl's former school, Maketu Primary, where they were greeted with a haka.
They were then welcomed to Te Puke by the town crier before formal congratulations were made by councillors and local board members in the library.
The girls were later whisked away to visit the other schools they attended, Te Puke Intermediate and High School.