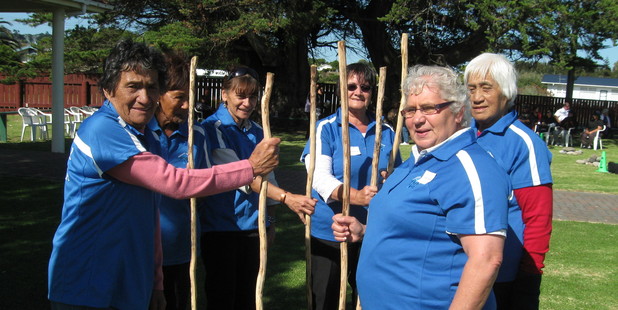 The Olympics are coming soon to Whangamata.
They may not be along the same lines of the world Olympics but the Kaumatua Olympics are a little less competitive and heaps more fun.
To be held at the Whangamata Memorial Hall on June 27, the 2nd Hauraki Kaumatua Olympics are being organised by the Whangamata Kaumatua Ropu on behalf of Te Korowai Kaumatua o Hauraki.
About 200 competitors, supporters, caregivers and family members are expected to arrive from many parts of the North Island, spokeswoman Hariata Adams said.
Competitors will participate in active and/or passive recreational activities, depending on their ability. And, just like at the real Olympics, medals - as well as an array of prizes - will be presented when the event ends.
Each team was responsible for travel expenses and accommodation, but the hosts were expected to meet all other running costs.
"We are looking for support in the form of goods for spot prizes or raffles, or funds that can be used to provide a healthy lunch. Volunteers to help run the event are also wanted," Mrs Adams said.
"We need help with heavy lifting and setting up games and the foyer. We also need assistance with meeting and greeting, maintaining tea and coffee facilities, packing away games and equipment and score-keeping."
Anyone keen to help can phone Mrs Adams, (07)8680885 or 0277059733, or email hariata.adams@korowai.co.nz