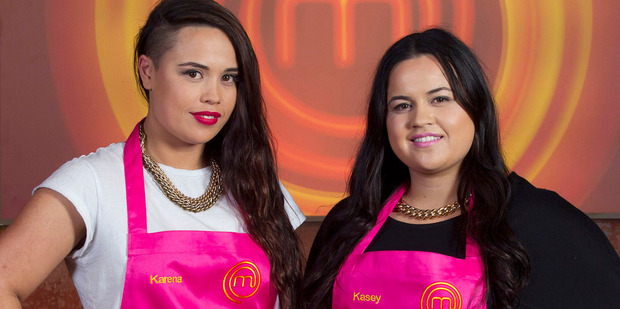 MasterChef winners, sisters Kasey and Karena Bird, are heading to Te Puke tomorrow for a catch up with the locals and a chance for people to meet the champions.
The sisters were announced winners in the final episode which aired on Sunday.
The girls will be at the following locations on Friday:
11am: Maketu School
11.30am: Te Puke main street - Town Crier Michael Jones will announce their arrival
11.45am: Te Puke Florist
12pm: Memorial Hall front steps for a Council welcome
12.45pm: Te Puke High School
1pm: Te Puke Intermediate School
A promotional flier for the trip says "Let's paint the town pink" to acknowledge the girls in their team colour.