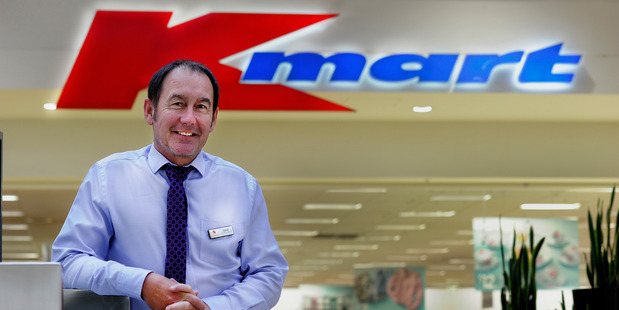 Later opening hours at one Tauranga department store could be a sign of the times but other large chains remain convinced the demand is not yet there.
Kmart in Bayfair extended its opening hours to midnight from May 1.
Store manager Forrest Worthen said the main reasons was the changing face of retail coupled with the non-traditional working weeks of many Bay of Plenty residents.
Mr Worthen said research had found many customers were shift workers or came from families with two parents working.
"We have found that our customers are busier and many are juggling multiple commitments between work, kids and healthy social lives to boot.
"As we started to open some stores later across the country we noticed increases in traffic in the 6pm to midnight period which has led to the roll out within Bayfair."
Bayfair Shopping Centre manager Steve Ellingford said:
"I think there is a need for variable hours for people to shop who have different time constraints if they have family or shift work.
"Personally I think it's great. At the end of the day Bayfair's a retail destination and we want to offer the best retail package we can."
The real benefit for the store was that people coming in late usually came specifically to shop rather than just browse, he said.
Kmart was not the first large chain in Tauranga to experiment with a midnight closing time. Countdown on Cameron Rd was open until midnight two years ago.
A Countdown spokeswoman said: "We reviewed Countdown Tauranga's hours about two years ago and changed the closing time from midnight down to 10pm as there just wasn't enough customer demand for late-night supermarket shopping at the time to keep the store open longer."
Tauranga Chamber of Commerce chief executive Dave Burnett said Kmart had done its research but said only time would tell what the demand really was.
"Maybe that's a trend that is coming here.
"When you look at Auckland, they've got 24-hour supermarkets."