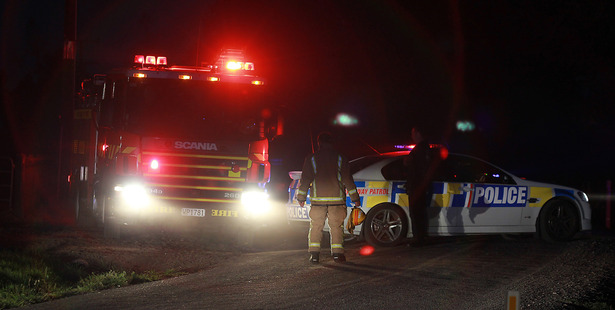 Waihi firefighters were left scratching their heads when they arrived at a crash scene with nobody in sight this morning.
Emergency services were called to Kenny St about 3.40am.
Volunteer fire chief Moe Stevens said a Honda stationwagon coming from Tauranga travelled up Gilmour St and on to Kenny St, made a right hand turn, rolled, clipped a power pole and crashed.
But all firefighters and police were left with when they arrived were footsteps left in the morning dew.
"The driver got out and did a runner," Mr Stevens said.
"The police found footsteps in the dew running over to the bowling club and disappearing into the scrub at Morgan Park over to Union Hill."
Mr Stevens said they had expected they might be needed to cut someone free from the car but ended up scratching their heads instead.
Later in the morning Mr Stevens checked in with the local panel beaters, where the car is being held, but the mysterious owner is yet to pick it up, he said.