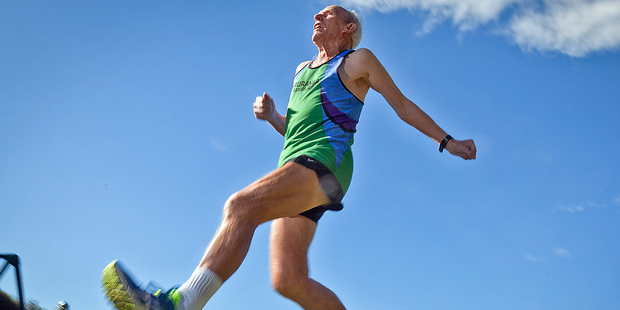 At 80, Tauranga man Sid Pavett is still running marathons in record-breaking time.
Mr Pavett finished Saturday's Rotorua marathon with a time of 4:40:51 fast enough to smash two records.
"I broke the New Zealand record by about 22 minutes for an 80-year-old and the course record by about 13 minutes," he said.
He did not have high hopes for the race as his training times had been slow and he struggled to run 1km in under seven minutes. "I was telling everybody I wasn't going to do well because my training runs were very, very slow," he said. "I was expecting about five hours."
Mr Pavett has run almost 40 marathons during the past 36 years but said Saturday's was most likely his last. "I'm not planning to do any more at the moment. My wife doesn't want me to do any more," he said. "I can't run a marathon just for the sake of running it. I've got to go all out to get there as fast as I can."
That will not stop him from regularly heading out from the house for a run though, he said.
Mr Pavett started running when he was invited to join a running club in New Plymouth at the age of 44. On his first run with the club, he managed to keep up with the members for the full 14km or 18km.
When a member asked if he was going to give the upcoming Rotorua marathon a go, he quickly replied that he was not interested in football. Despite that, he found himself around the lake in 3:22:30 - his second ever marathon. While he broke the record for his age group, another runner broke a previous record held by Mr Pavett.